WP Curve
Alex McClafferty and Dan Norris founded it in in 2013. The company is headquartered in San Francisco, California, USA. It was acquired by Go Daddy in 2016 and since then has considerably grown its customer base. Their international operation is split between Australia and California, and the development team in the Philippines and Central America
Description
WP Curve is a WordPress website maintenance service that focuses on fixing small issues encountered by small business websites on a regular basis. The company promises to fix all issues with a WordPress site within 30 minutes of receiving a mail.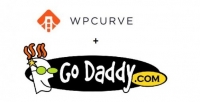 Products: WP Curve maintenance service Overall: WP Curve was superb when Go Daddy didn't acquire it but now it definitely falters while trying to maintain its reputation. If you're looking for quick fixes to the nagging issues with your WP website then this service is definitely a big "Yes". However, if you're looking for development related work that needs a dedicated personnel then it's better to hire a professional then spend your time and money on something like WP Curve.
PROS
Great for small business looking to fix small issues with their WP Websites
Incredibly affordable
High-quality maintenance
CONS
Not for people looking to build a new website from scratch.
Not suitable for larger scale web development projects
Isn't a great option for people looking for a full-time web developer
Inquiries
General Inquiries
There are no inquiries yet.