Established in 2017, AdContent Pro is an intuitive and self-hosted WordPress Ad management system. Initially, it was developed by the team for internal use but it was made available for public use from 2019. The company is working on it to bring forth new updates, enhanced features and exclusively new add-ons.
You will get:
Automatic ad targeting
Maximizing ad revenue
Organizing ads quickly and conveniently
AdContent Pro WordPress plugin is a premium tool for facilitating easy and automatic ad placement on a website as per the visitor's and page's characteristics. Thus, every visitor will get to see as per their content choice and preferences. All the ads displayed by this plugin are user-friendly and enhance the chances of conversion by quite a few notches.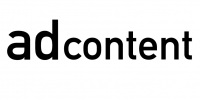 Products: AdContent Pro WordPress plugin / Overall: AdContent Pro is a winner from the very beginning because it gives blog and website owners to target visitors based on their content choices and behavior. One can display ads for specific categories, posts, and even tags. It also gives the option of targeting visitors based on their locations, roles, and device types. Thus, AdContent Pro gives complete freedom from manually setting up ads and lets owners focus on more important aspects of their business.
PROS
Automatic ad targeting
Maximizing ad revenue
Organizing ads quickly and conveniently
CONS
Availing advanced features is expensive
4 reviews for
AdContent Pro
General Inquiries
There are no inquiries yet.