JVZoo is a top-rated affiliate network site founded in 2011 and since then has grown significantly over the years to reach a total affiliate base of 800,000+. Users can choose to promote thousands of products on the platform or sell their own products.
Description
JVZoo affiliate network is ideal for those who are looking to make money by selling their own digital product or choose a product for the list of available products on the platform. Several tools and services are on the offing for both vendors as well as affiliates to increase their earning. Even though there're no usage charges, affiliate and vendors are charged a commission on every successful sale.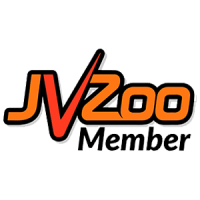 Products: JVZoo affiliate network Overall: Even though better performing affiliate networks exist in the market, JVZoo must be given a try. The best thing about this platform is the sheer variety of digital products on the offing. Now, that also increases the risk of ending up promoting low quality products. The JVZoo affiliate network is great for connecting with hundreds of marketers around the world with minimum effort.
PROS
A huge range of products to choose from
No fees till the completion of a sale
Filters to choose the top selling products
CONS
Lack of robust quality check
Several poor products sold on the platform
False claim associated with several products
Inquiries
General Inquiries
There are no inquiries yet.