WP QUADS PRO is a WordPress plugin that was developed to make the most of Google AdSense and was known as Quick AdSense during the initial years. It was launched by a group of experienced developers and designers who wanted to create a valuable yet affordable WP plugin. Over the next few years this plugin gained huge popularity and soon was rechristened as WP Quads Pro.
Description
This is an exclusive WP plugin developed to make the most of Google AdSense. Users can add unlimited Ads and can add the ads to their AMP page. This Ad management plugin is perfect for blog and website owners looking forward to earning a substantial amount from Google AdSense. This plugin can be easily integrated on a WP blog or website to display ads almost instantly.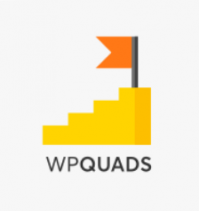 Products: WP QUADS PRO plugin / Overall: Irrespective of whether you're a beginner or a pro-blogger, Google AdSense management plugins always come in handy. The WP QUADS PRO plugin can automatically detect ads and display them on your website, which saves a lot of time and effort. Another great feature is that only the high performance ads are featured on your blog, which increases your earning potential from Google AdSense.
PROS
Support for accelerated mobile pages
Automatic detection of high performance ads
Unlimited support for Ads
CONS
A little overwhelming for beginners
Inquiries
General Inquiries
There are no inquiries yet.