The dependable translation project management tool for localizing software. Your localization teams will work better together and spend less time on engineering and translation if you implement an agile solution. Improved workflow integration will help you scale your localization process. By using a variety of quality assurance tools, you may publish translations that you can be sure of. Organize your localization on a single platform for all of your software products to tie everything together. It is launched in 2012 and was founded by Wolfram Grätz. The company has its head office in Hamburg, Germany.
Store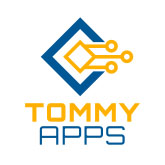 PhraseApp is a fully functional translation management tool created for businesses and startups. PhraseApp offers comprehensive Windows-based solutions.
Project tracking, a translator database, permission management for software, and websites are all provided by this online translation management system in one location. It is an internet localization tool that makes it simple and quick to publish translations.
It has simple, effective, and integrated tools to make translation management as simple as possible for developers, managers, translators, and designers. With more and larger translation assignments, the program aids you in getting quicker results as well as improved workflow management.
Features
Phrase guarantees the security of your information with the ISO27001 certification, TISAX AL 2 conformance, and rigorous respect to EU data protection laws.
Putting everything together To improve the localization process for everyone, manage your localization on a single platform and collaborate with your entire team online.
Scale up your localization process and immediately cut your turnaround times in half. Integration of hand translation files is no longer laborious.
The phrase offers a number of tools like a glossary, translation memory, in-context editor, smart suggestions, checks, and others that are intended to enhance the quality and consistency of your translations.
General Inquiries
There are no inquiries yet.