Founded in 2010, Udemy is the world's largest and most popular online learning platform. Headquartered in USA, the company was created by Gagan Bayani, Eren Bali, and Oktay Caglar. The online platform boasts of over 50 million students and 57,000 instructors with more than 150,000 online courses.
Description
The Udemy website has over 150,000 courses and registered 295 million course subscriptions. The online platform is used mostly used by professionals to improve their job-related skills. Even technical certification pertaining to certain courses is available in the website, which is a huge attraction for the corporate trainers.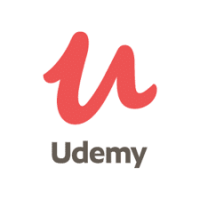 Products: Video courses Overall: Udemy is an excellent platform for professionals looking to enhance their job-related skills. Additionally, there are thousands of courses that are offered for Free on this website, so it's a steal for all those want to acquire specific skills. Professional certifications are also available on the website, which is a huge advantage for professionals who want to further their respective careers.
PROS
Thousands of courses to choose from
Flexibility to learn at your own pace
Low course pricing
CONS
Quality of some courses could be better
Too many free courses
Inquiries
General Inquiries
There are no inquiries yet.