Formilla was founded in 2011 in Chicago, Illinois, USA by Tawer and its first application the Live Chat went live in 2012. One year into business, the company moved to San Diego, California and achieved the milestone of 5000 customers in 2014. Presently, Formilla is one of the leading marketing and sales application provider in the world and is helping thousands of business spread all around the world in lead generation and marketing automation.
You will get:
Very easy setup
Managing the app is easy
Integration with multiple platforms
Formilla offers an AI-driven custom messaging application for marketing, sales and support. It includes some of the most powerful marketing tools like email, Live Chat, and In-App messaging on a single platform. It's being used by over 12,000 companies to generate leads, automate marketing, and enhance customer support.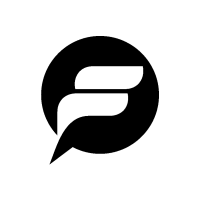 Products: Formilla plugin and add-ons for WordPress, Joomla, Drupal, WooCommerce, Shopify, BigCommerce, OpenCart,Wix, Weebly, SquareSpace, Moodle, and Magento. / Overall: Irrespective of whether you've an online store or a blog, you need to automate your marketing efforts and Formilla helps you do that without much hassle. From In-app messaging to Live Chat, you've all the tools on a single dashboard, which gives you better control over your marketing campaigns.
PROS
Very easy setup
Managing the app is easy
Integration with multiple platforms
CONS
Postponing chat is not possible
General Inquiries
There are no inquiries yet.