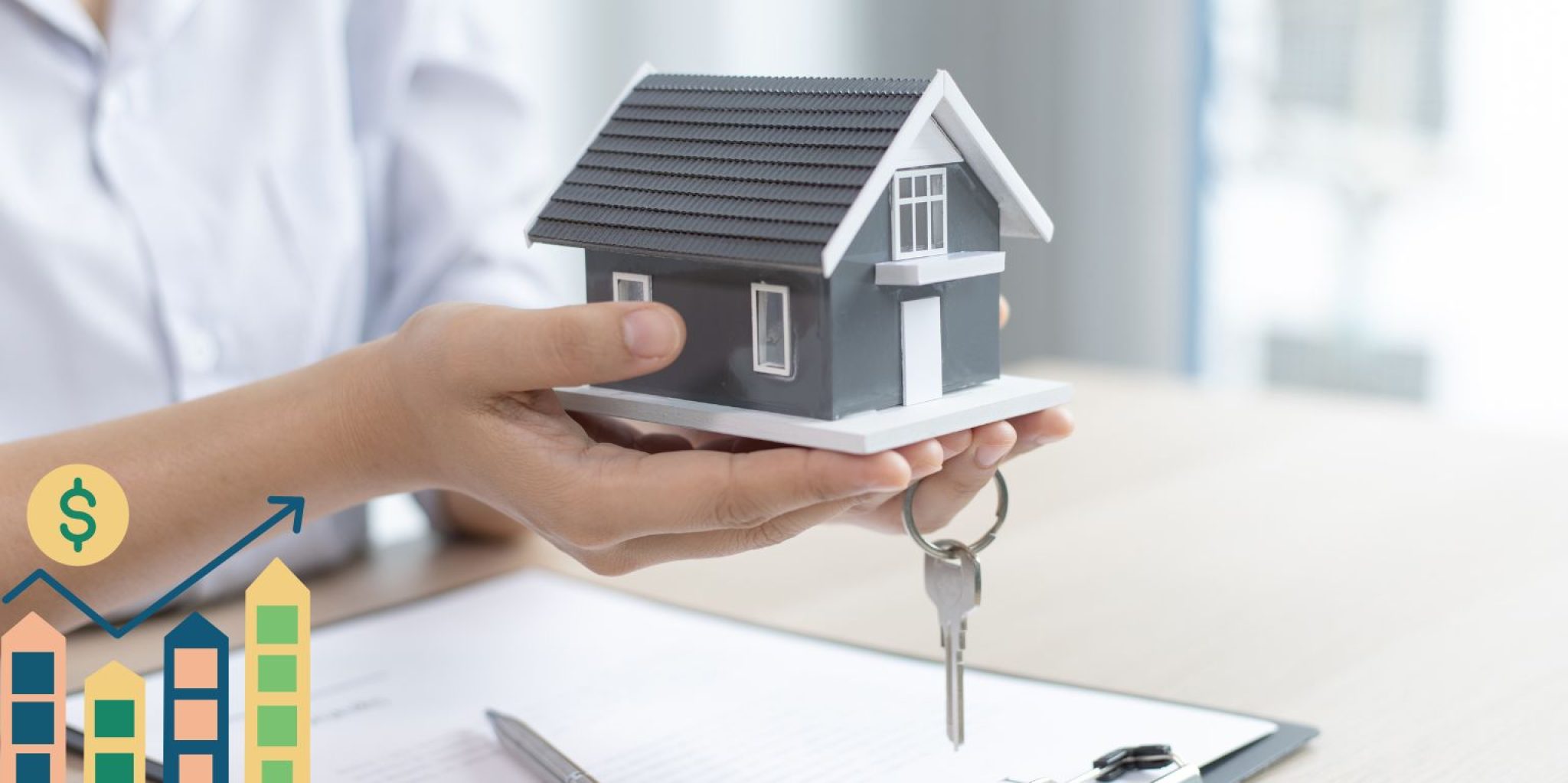 Making a real estate website is a necessity if you're a realtor who wants to make sure your firm is successful. Make sure your website is not only powerful, approachable, and highly functional, but also visually appealing. There are many WordPress real estate plugins available that you may utilize to assist you with the work.
The top WordPress real estate plugins on the market are discussed in this post.
Why Use Real Estate Plugins for WordPress?
You must select a CMS (Content Management System), such as WordPress, to build a real estate website. Unfortunately, launching a profitable real estate firm may not be possible using a WordPress site's default features.
You must install WordPress plugins to add personalized features and extra functionality to your real estate website.
Some plugins are cost-free, but others have yearly or monthly fees. Each plugin is created with a certain goal in mind. Some of them can be made to combat spam, while others might be made to improve the SEO of your WordPress site.
So, the best option, if you want to create a fantastic real estate website, is to use plugins created exclusively for real estate websites.
1. IMPress Listings
You may incorporate real estate listings into your website with the free, open-source IMPress Listings WordPress plugin. This plugin enables you to import listings using IMPress Listings and IMPress for IDX Broker if you already have an MLS system.
This WordPress MLS plugin makes it simple to list properties by using pre-set settings for things like property type, price, location, or amenities. Or, you might design your own. Additionally, it can enable custom data fields that include any property feature you could use in a simple dashboard.
Additionally, this WordPress real estate plugin has a tonne of great features, like automatic map inclusion. All you have to do to get the system to automatically display the map is embed the property coordinates. This technique will quicken the input of property data and slow down your site's loading time. IMPress Listings is a free real estate plugin for WordPress.
2. WPL Real Estate
A robust WordPress plugin called WPL (WordPress Property Listing) Real Estate provides lovely themes and a tonne of add-ons. The real estate plugin offers an automatic listing option and allows natural, SEO-friendly MLS connectivity. With WPL Real Estate, you can change every field without having to alter the database. Additionally, it supports some of the most well-liked WordPress themes for real estate businesses, including X Theme, Avada, and Agent Press Pro.
Additionally, this WordPress real estate plugin offers an expansion pack with a tonne of practical features, like automatic WordPress integration with MLS/IDX/RETS/XML/VOW, an automatic translation tool, and cloud web hosting.
The cost of the package is $199. (it is a one-time payment with a lifetime license).
3. WP-Property
To build and manage real estate websites, WP-Property was created. It might be employed as a management tool, a manager for property listings, or a livestock inspector.
You can customize your filtering with the WordPress real estate plugin by quickly entering precise search parameters. The features may be changed to list a wide variety of goods, making it perfect for building a website for making hotel reservations, buying used cars, and finding real estate discounts.
WP-Property is cost-free to use. Additionally, the plugin offers cost-free add-ons like Power Tools, Importer, and Walk Score that will enable you to build a fully functional real estate website!
4. Essential Real Estate
With the help of the Essential Real Estate plugin, creating a WordPress real estate website has never been simpler. To assist you in growing your business, this application offers a variety of layouts and features that also allow international payment methods including Paypal, Wire Transfer, and Stripe.
Everything you want is included in this WordPress real estate plugin, including several listing options, a social login tool, an automatic geolocation inquiry, and an invoice manager. It also supports the state-of-the-art 360 virtual property tour.
The free Essential Real Estate Plugin is available now! You don't need to pay extra money for add-ons to use all of its capabilities.
5. Easy Property Listings
Easy Property Listing is the plugin you must use if you depend on quickness in the real estate industry. This application provides a bilingual, mobile-friendly property listing that supports 100 free WordPress themes! The listing is presented as a grid. In this manner, users will find the page to be more responsive. Furthermore, it contains pre-configured templates and extendable code to make it easier for newcomers to alter the functionalities without having to worry about modifying CSS or coding, etc. Additionally, Easy Property Listing has numerous premium add-ons for a price ranging from $20 to $100. For $297, you can also purchase the Core Extension Bundle, which includes several premium add-ons.
6. Estatik
This plugin combines a very responsive feature with a simple theme. It supports several popular WordPress features, including photo galleries, slideshow widgets, and the automated integration of Google Maps.
Additionally, Estatik has a Fields Builder function that enables you to create new fields quickly and efficiently. You are allowed to build an unlimited number of custom fields.
Additionally, there is a premium option for this WordPress real estate plugin that costs just $89 for a lifetime license. You can also get a full year of premium support, access to the download area, and free updates.
7. Real Estate Pro
The versatile WordPress real estate plugin Real Estate Pro from CodeCanyon has several excellent features. It offers Ajax search, reviews, ratings, and user submission for listings, subscriptions, and payment methods, to mention a few and integrates with the Visual Composer page builder to assist in creating listings.
It is a well-designed add-on that is ready to use right out of the box and is praised for being simple to use and installing almost immediately. Infinite customization is possible if you so choose, however just minimal customization is needed to start listing properties.
Features of Real Estate Pro:
arrives with nice defaults and is ready to use.
extends functionality by working with other WordPress plugins.
Search and filter options using Ajax.
includes functions for reviews and property rating.
A single license of Real Estate Pro costs $39 in total. That includes everything needed to use the plugin to its maximum potential.
8. WPCasa
WPCasa is a sophisticated WordPress real estate plugin that may make it simple for you to create a stunning and fully-functional website. It provides a free custom engine that enables you to make it look as outrageous as you want.
The premium theme package included with this plugin includes themes like WPCasa London, WPCasa Sylt, and WPCasa Elviria that are intended exclusively for real estate business development.
You can get it for either $55 or $78. Free theme updates and premium support for a full year were previously included in the premium subscription.
9. WP VR
You may make virtual tours of properties with the WordPress real estate plugin WP VR. Potential buyers can view your property from the comfort of their own homes with the use of virtual tours.
You can post panoramic pictures that people can zoom into, pan around, and interact with this plugin. Additionally, mobile device video and gyroscope modes are supported.
To keep visitors interested, it also has interactive hotspot capabilities that let you add text, GIFs, and other things.
Once your virtual tours are complete, you can use the shortcodes or blocks provided to add them to your website.
10. Estatik
Given that it provides a variety of capabilities in a single plugin, Estatik is unquestionably the king of all real estate plugins. You do receive the listings and the multilingual assistance. A responsive layout with a photo gallery is indeed provided.
This plugin combines a very responsive feature with a simple theme. It supports several popular WordPress features, including photo galleries, slideshow widgets, and the automated integration of Google Maps.
Additionally, Estatik has a Fields Builder function that enables you to create new fields quickly and efficiently. You are allowed to build an unlimited number of custom fields.
Additionally, there is a premium option for this WordPress real estate plugin that costs just $89 for a lifetime license. You can also get a full year of premium support, access to the download area, and free updates.
11. WP Zillow Review Slider
The WP Zillow Review Slider plugin is included on this list, not for the functionality it can offer for your real estate website, but rather for the usability it provides customers that need to add their Zillow reviews to their WordPress websites.
Most agents are aware of the value of positive reviews to their careers. Zillow is the biggest and most accessible source for reviews of real estate agents.
Using this plugin is extremely simple and simple. It is solely focused on enabling you to easily create a slider or grid for your Zillow reviews on your website by downloading them into your WordPress database.
You may choose to show your reviews in a grid or slider format using this Zillow widget. Once properly configured, it automatically pulls in any new reviews, so you are good to go.
The widget component of the plugin can be used to display reviews in any widget section of your theme. Shortcodes can also be used to display reviews on any post or page, though.
This basic yet effective plugin is one that all real estate agents should look into because it has built-in settings that let you customize the format and appearance of the reviews.
12. Responsive Mortgage Calculator
There is no doubting that cost is one of, if not the most important consideration when buying a property. Knowing this in advance and being able to provide consumers with a rapid estimate is incredibly beneficial.
This plugin allows you to add a basic calculator to any page on your website.
Just 4 pieces of information must be entered by the agent or clients. The sum, the down payment, the interest rate, and the length of the amortization (how many years). The calculator will generate an accurate mortgage estimate with your information.
The usage of the word "estimate" is crucial since situations alter when you sit down to talk about money in detail. For instance, depending on factors like credit ratings and other factors, the interest rate may alter significantly.
Nevertheless, it is a very helpful tool that many real estate websites may take advantage of.
What do You Need to Build A Real Estate Website?
You must first design the website itself before you can begin adding real estate plugins. While some people might find this simple, others are unsure of where to begin.
Here are some steps you need to do to build a real estate website.
1.Purchase a Domain Name and Choose Web Hosting
The initial step in this process is to search for and buy the desired domain name.
Don't worry if you can't get the precise domain name you desire. You should be able to discover something that is somewhat similar to what you want because there are so many different domain names and domain name extensions available.
After purchasing a domain name, you should look for a reliable web host. You will have a variety to choose from, but you want the one that contains everything you require to launch and maintain your community website.
2. Build Your Website Using WordPress
You will discover that there are numerous different CMS platforms accessible to use to develop your website once you have opened a web hosting account. You should use WordPress, and there are a few reasons why We advise you to do so.
WordPress is incredibly easy to use and will provide you with a wealth of information to assist you in creating the real estate website you desire. WordPress is an open-source platform as well. While a result, anyone can participate, and you will always have someone to turn to and consult as you construct your website.
3. Choosing the Right WordPress Theme
You need to choose the appropriate theme to build your website on, just like you would with any other kind of website development. There are several excellent real estate-related WordPress themes available.