In WordPress, scheduling a post is simple. But what if you want to quickly schedule a number of posts as opposed to scheduling each one individually?
In this situation, choosing the ideal post-scheduling plugin can be really beneficial. This set of plugins will enable you to plan and schedule posts far more quickly than you could if you only used WordPress' built-in menus.
We'll examine some plugins in this article that will help you stay on schedule for posting. Each of them enables cross-promotion on other social media platforms and makes scheduling WordPress blog posts considerably easier and more reliable.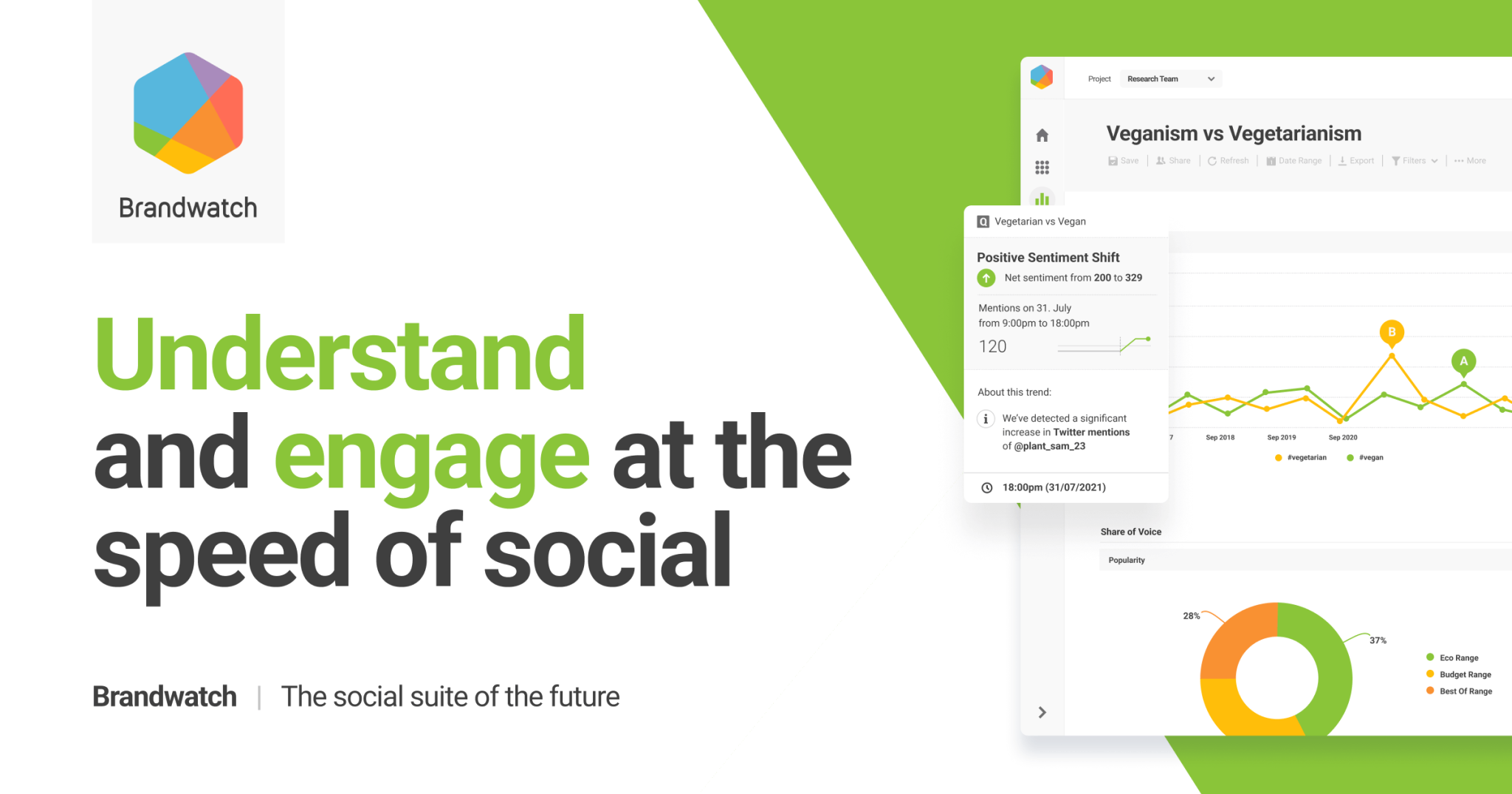 Brandwatch is dedicated to providing social media professionals with a systematic collection of tools that make it easier to listen, engage, measure, plan, and create content that matters. Brandwatch has two packages.
The content calendar and campaign planner, together with extensive analytics and community management, are the main features of the Essential plan, which is designed for lone users and small teams.
The Full Suite was created with larger businesses with numerous teams and markets in mind. It includes everything in the Essentials Plan plus social media advertising, competition benchmarking, collaboration & approval flows, and limitless channels, reports, and teams.
Your content calendar is one of the most crucial tools you'll use, according to Brandwatch. All of your scheduled content for various social networks is seen in this section. From your content calendar, you can easily plan, schedule, edit, and post. You can plan, write a short, launch, and collaborate on campaigns for all social media platforms using Campaign Planner.
Images, videos, Instagram Stories, and Facebook carousels are all supported by Brandwatch. The "Stuff Pool," which is Brandwatch's take on a shared media library, is where you can keep all of your content.
Brandwatch offers responsibilities, approval procedures, and an audit trail to improve quality if you have a team. Additionally, you can share notes and enable email notifications.
Access to agencies is made available by Brandwatch to facilitate your joint efforts. You can configure permissions and manage all access.
Users of Brandwatch can create their own inbox. Filters, labels, and numerous feeds are all options. For faster responses and bulk operations, you can also develop your own response templates.
If you have the Full Suite, you can advertise posts on Facebook and Instagram directly from Publish, which unifies all of your advertising management.
Cross-channel advertising, automation, saved target audiences, running advertisements with customer durations, automatic ROI tracking, and real-time data are all features of the solution.
Social listening is also a feature of The Full Suite. With this, you can keep an eye on trends, keep an eye on your brand, make bespoke queries, keep an eye on sentiment, keep an eye on several languages, filter thoroughly, and keep an eye on campaigns.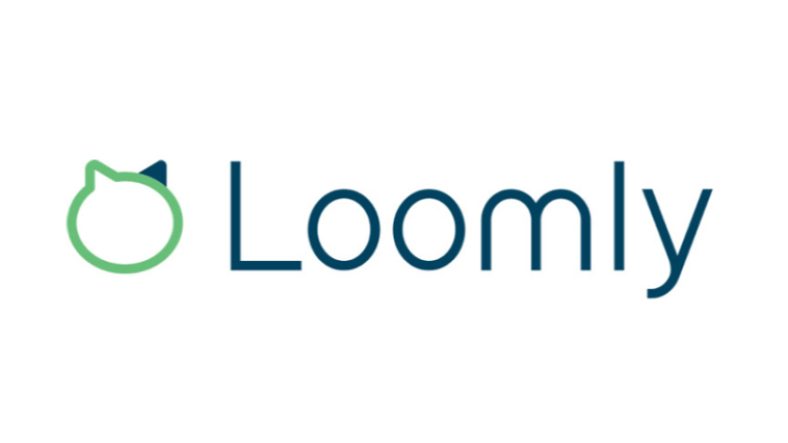 Loomly is a strong platform for managing and scheduling social media posts that has a simple, user-friendly layout. After a 15-day, no-credit-card trial, there are four pricing options available.
They start at the $26/month Base plan for users with 10 or fewer social media accounts and go all the way up to the $269/month Premium Plan, which supports up to 30 users and 50 social media accounts.
Loomly has the ability to set a variety of calendar workflows, which is a handy feature.  
The approach for creating a post is simple to follow. You have the option of starting a post from scratch or using post inspiration from RSS feeds to generate draught posts automatically.
Before you can alter the post's specifics for the social networks you want to use, you must first construct the post's base copy. You can tailor your audience and establish a budget for your campaign if you want to make a paid post for Facebook from within Loomly.
Loomly's interaction panel, where you can manage comments, and messages, and track social handle mentions, is another helpful tool (through tagging).
The #1 Social Media Management Tool for Agencies, according to Sendible. Although it promotes the $199 Medium Plan – "For Growing Agencies" as its most popular plan, it also offers $29 Micro and $89 Small plans for solopreneurs and small firms, respectively, as well as a $399 Large plan for large teams.
Any social network can be accessed, and you can even post straight to your WordPress, Medium, Tumblr, or Blogger blog. The geo-targeting tools in Sendible can help you target particular groups of your audience. You can upload videos to Twitter, Facebook, and YouTube with the aid of Sendible.
Sendible has capabilities for publishing, collaboration, analytics, CRM, listening, and mobile, as well as an integrated dashboard.
Using their potent compose box, you can concurrently plan, schedule, and publish posts, photographs, and videos to a number of social networks.
As far in advance as you need, you can schedule individual or bulk social media posts, photographs, and videos. To maintain the activity of your social media profiles, Sendible enables you to set your best-performing material on repeat. You see your stuff on a published calendar that is shared.
A connection with Canva is one helpful tool that enables you to create the visual material that performs better.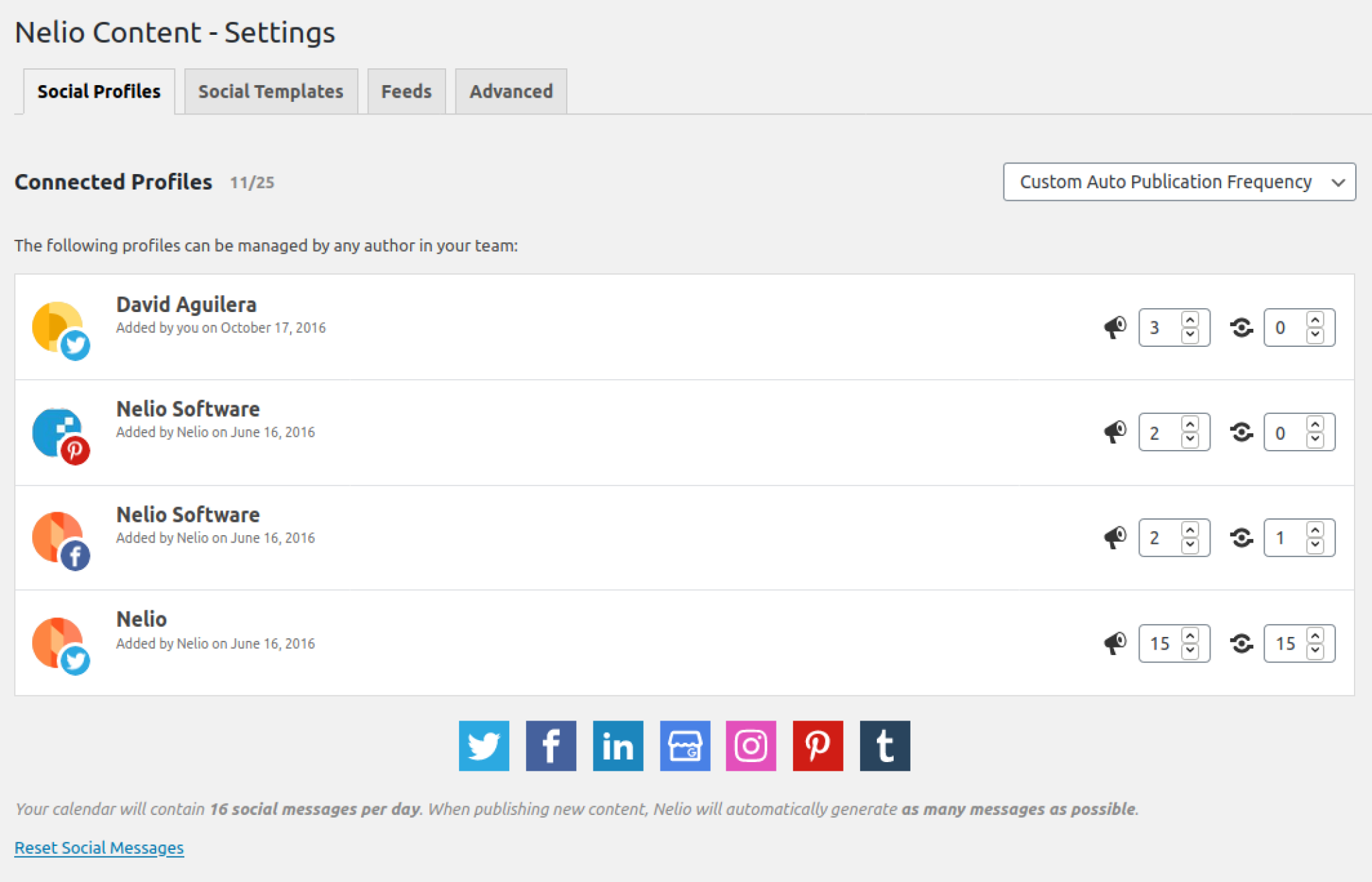 You can schedule, organize, and automatically share your content with the Nelio Content plugin. A native WordPress plugin called Nelio Content has a content helper and an editorial calendar. It has been created to make it easier for you to effectively plan, produce, and advertise your blog's content by automatically making social publications.
Nelio Content supports the following social media sites: Twitter, Facebook, LinkedIn, Tumblr, Google My Business, Pinterest, and Reddit. A few of its best features are as follows:-
Editorial calendar- One of Nelio Content's most effective tools is the editorial calendar. It provides a single view of all of your material (that is, posts, social messages, and tasks). Simply dragging and dropping your posts and social media messages, it's also the simplest way to produce new material and reschedule them.
Social Media Scheduling – Nelio Content will take the most important sentences of your copy and turn them into a marketing plan that will increase the number of people who visit your blog and make it simple for them to share it on Twitter, Facebook, LinkedIn, Tumblr, and other social media platforms.
Analytics can help you identify your finest content and keep promoting it. Nelio content assists you in re-promoting the content that performs the best by integrating the pertinent analytics from your Google Analytics and social media accounts.
Teams- Nelio Content, a multi-user plugin, makes it simple to collaborate with your team. Teams Based on the user's context and WordPress role, the plugin presents the appropriate tools to each user at the appropriate time.
Advanced Functionalities – Nelio Content has a plethora of lovely features designed to simplify your life. Suggested sources, editorial notes, assignments, featured photographs from outside sources, and more.

With the Evergreen Content Poster plugin, you can simply increase your social media traffic twofold.
We frequently overlook the fact that not everyone notices what we do in terms of marketing. Your social media fans don't read and see every post like RSS subscribers do. In fact, sharing multiple times can be crucial to delivering the content you promised to your audience. They might never notice any of your updates if you don't share your links a few times.
How then can you repeatedly share your evergreen information without coming across as spam? Simple. Include a plugin that intelligently shares your older blog content. Evergreen Content Poster can be useful in this situation.
The Evergreen Content Poster plugin was developed to assist business owners in increasing website traffic, expanding their social media followings, and maintaining engagement with their current followers by automatically sharing your posts and content from your WordPress website to your social media accounts in an infinite number of different ways.
You never have to repeat the same message because you can make as many variations of a single piece of material as you like. To generate interest in your content, you can, for instance, pose a question, list a fact from it, or quote someone.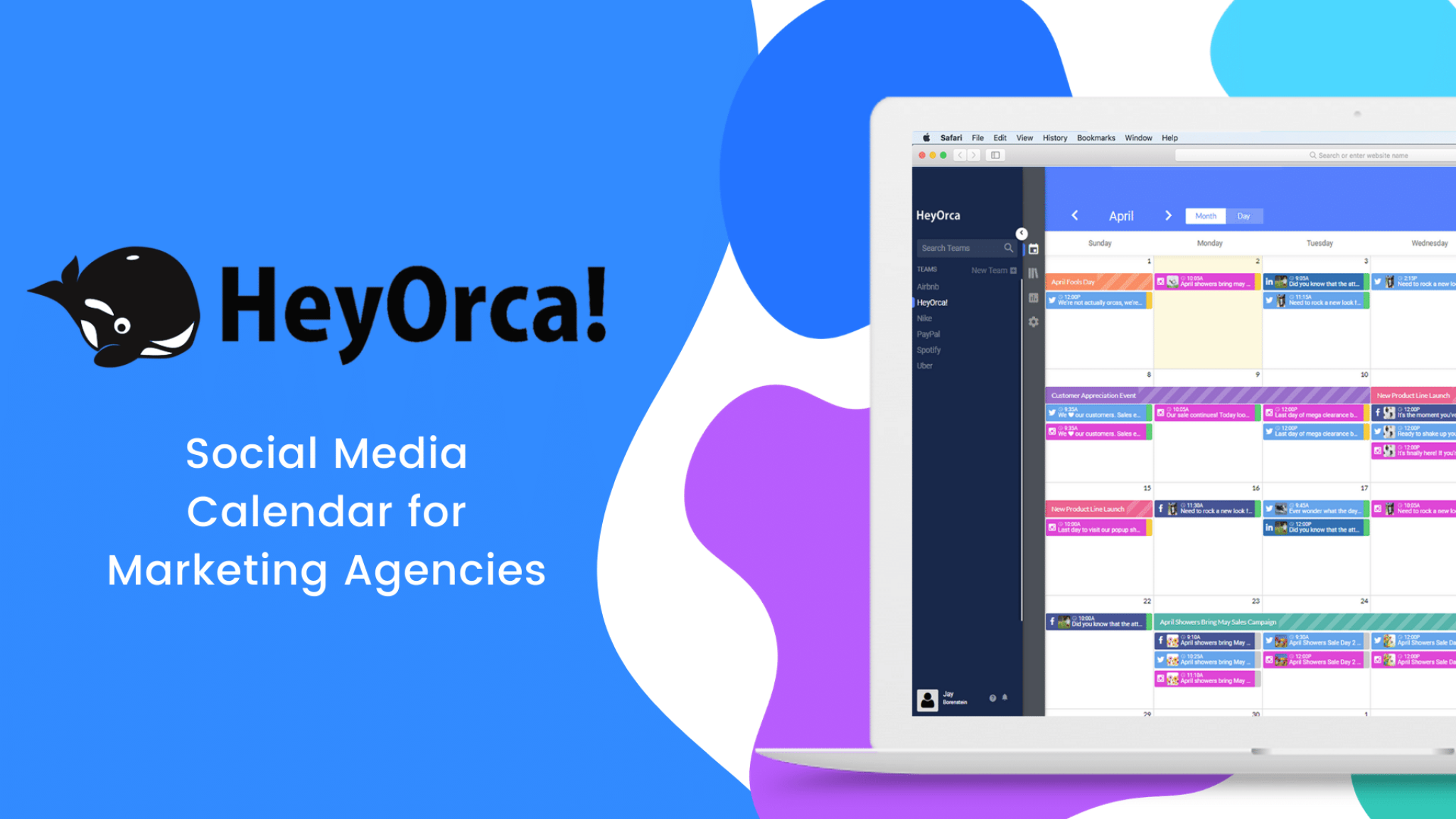 HeyOrca makes it simple to plan, schedule, and publish social media updates. Starting is as simple, and it provides a variety of tutorials and guides to assist with the onboarding procedure. Its user-friendly layout places a lot of emphasis on calendars, which make it easy to see all of your upcoming articles and instantly identify any days where you might not have enough content planned.
More than 10,000 social media managers worldwide trust and adore it, making it a desirable option, particularly for social media marketing businesses. In fact, one of the primary motivations for its first debut was to close the market gap for a reliable platform that creative agencies could utilize for content production and collaboration.
Three plans are available from HeyOrca: Basic, Standard, and Pro. Direct publication to Facebook, TikTok, Instagram, Twitter, LinkedIn, Google My Business, and Pinterest is supported by all of these plans. Additionally, each of these programs includes unlimited users, which is just another benefit of this excellent platform for collaboration.
Overall, HeyOrca is a reliable scheduling and other solution. Despite being primarily targeted at agencies, brands looking for an internal social media network will also find its features to be beneficial and simple.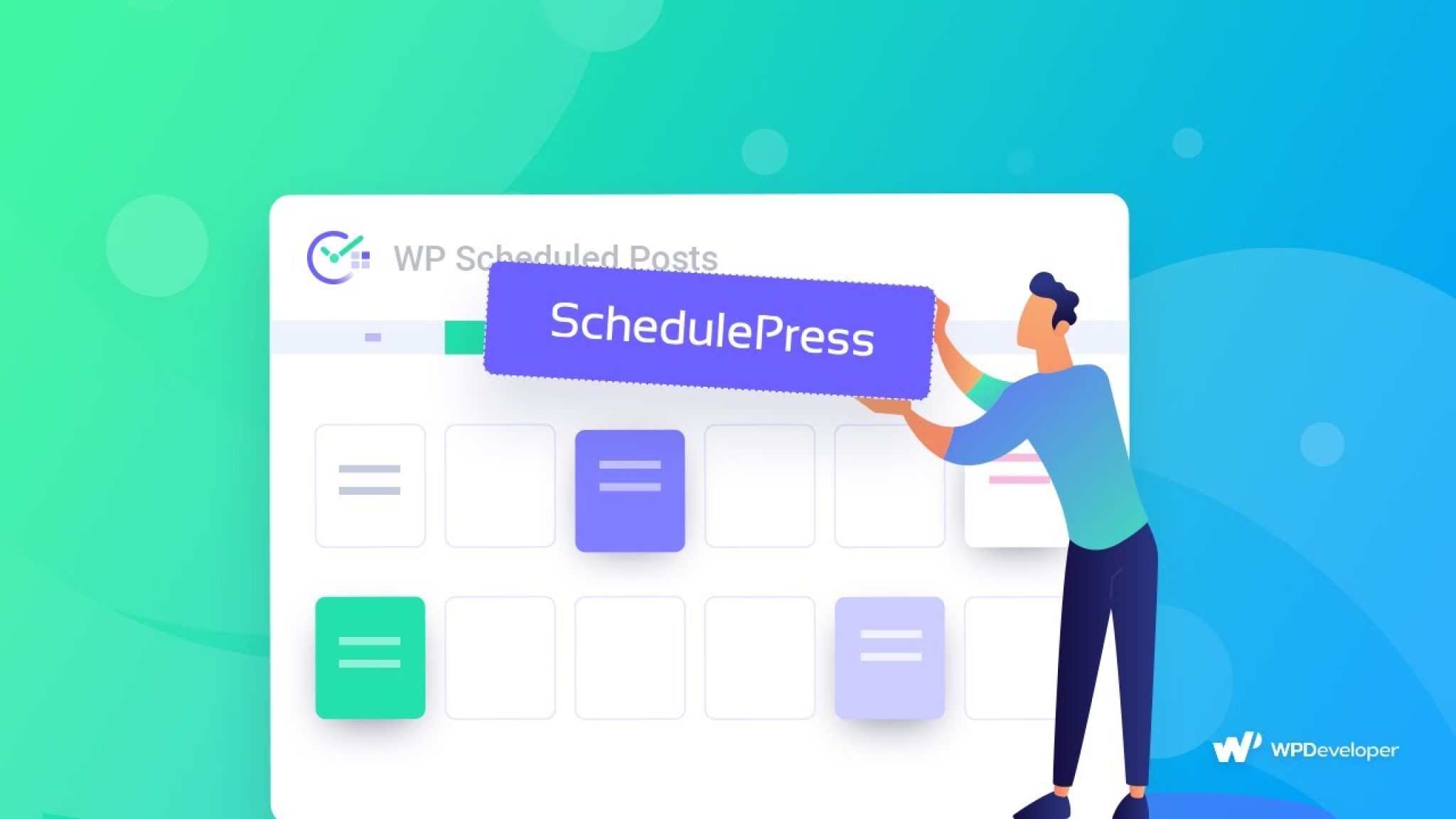 The SchedulePress plugin calls itself "the best WordPress content marketing tool." Use SchedulePress to streamline your content creation process. View your content planning at a glance with the Schedule Calendar, Auto Scheduler, Manual Scheduler, and more.
Spread the word about your articles on a variety of well-known social networking sites, including Facebook, Twitter, LinkedIn, and Pinterest. When you go on vacation, do you want your website to continue operating as usual? No issue, you can plan ahead and schedule posts for such days. SchedulePress also includes an editorial calendar so you can check when your posts are scheduled.
You can quickly examine a list of all of your blog posts as well as the dates on which they will be published from one location. Additionally, you can update and relocate posts directly from the editorial calendar using drag and drop.
The following are a few of the SchedulePress free features:
Manage your content with a fantastic visual calendar with Schedule Calendar.
SchedulePress will enable a widget in your WordPress dashboard, allowing you to check your scheduled and draught posts directly from the dashboard.
Manage Several Authors Effectively: From one location, manage multiple authors (and co-authors) for a blog.
Send email alerts to writers or users when a post is published, deleted, or scheduled by using the Notify WordPress Users With Email feature.
Easily schedule, auto-share, or instantly share your blog posts to numerous social media platforms from your WordPress dashboard with Auto Share Posts On Multi Social Profiles. 
You can manage the scheduling of your WordPress posts using the Elementor editor thanks to SchedulePress' complete compatibility with Elementor.
In addition to all of the capabilities found in the free edition, SchedulePress Pro contains the following extra features:
Get complete control over your content schedule with the help of the auto-scheduler, which lets you set up rules for automatic content posting.
Take care of missed schedules and automatically publish posts with the help of the missing schedule handler.
In order to protect your Google account, the Post to Google My Business (Google Business Profile) plugin uses the official Google My Business API with secure Auth authentication. You won't have to deal with the trouble of logging into Google My Business each time you want to make a new post anymore.
A fantastic approach to increase the visibility of your/your clients' businesses on Google is to use the posts function in Google Business Profile (previously: Google My Business).
Using a pre-set template and the article's featured image, the Auto-post tool allows you to automatically publish your most recent WordPress post to your Google Business Profile.
Wrapping Up!
The web is all about content, therefore tools like Brandwatch (Formerly Falcon.io) can help you reclaim some of your time by letting you plan ahead and ensuring that your content is published consistently so that people can view it.
Your visitors can miss your social media postings if they are all published at once, thus it is far better to have content pre-written and planned to seep out onto your website than to publish all of your fresh articles in one day.