Using accordions is a fantastic technique to make your information seem excellent while saving space. It enhances user experience and lends your website a mysterious air of sophistication.
Even though accordions are typically utilized in the FAQs section, you can use them elsewhere to display a large amount of information in a condensed area.
There are only a few accordion plugins offered in the WordPress plugin directory when it comes to adding accordions to WordPress.
Finding the ideal alternative among the many available ones is difficult though. We have hand-selected a list of the top 10+ WordPress accordion plugins to assist you in making the appropriate plugin selection. On the list, some plugins are both free and paid.
12 Top WordPress Accordion Plugins
The accordion plugin, according to the documentation, has several capabilities that can be used to make accordions, FAQ pages for WooCommerce, tabs with content, knowledge bases, and more.
With the help of this plugin, you can quickly alter the look, alter the font's size and color, provide users access to accordion icons, and utilize an accordion plugin that supports images—something you have never done before.
You are never constrained by the number of accordions and tabs permitted on your website while using this plugin.  Third-party plugins can use a different shortcode to avoid conflicts with this one. This shortcode can be applied to any section of a page, post, sidebar, widget area, or Gutenberg element. 
While a webpage loads, a lazy load option displays that hide the page's content. You can enable or disable the feature based on your preferences. Accordions and tabs are made using jQuery, and they are quite responsive on a variety of devices. Unfortunately, the pro version of the plugin lets users change the transition time.
There are two versions available: Lite (free) and Pro ($15).
You should use the Accordion FAQ plugin because it has a great FAQ builder already included. I think this plugin would work well for you if you want to create an exceptional FAQ for WordPress.
This plugin's design enables you to add an infinite number of accordions and collapse them in an infinite number of colors. Additionally, you can use the plugin's back end to organize accordions according to their placement. To create the responsive design, Bootstrap technologies were used.
With the help of this plugin, users can drag and drop several accordions into their website, allowing them to be rearranged on various screens. You can quickly add more accordions to your website with no problems because the plugin is made for mobile, tablet, and desktop platforms.
When more than one accordion is loaded, the plugin's toggle/collapse effect lets you toggle or collapse them all at once.
The Accordion FAQ plugin has a free lite version.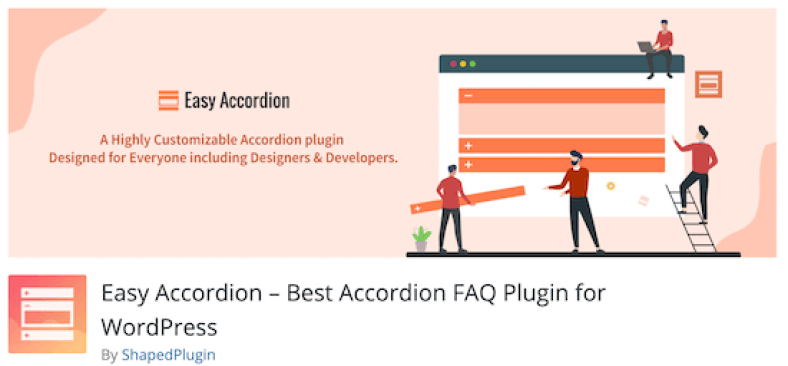 The strong accordion FAQ builder functionality of the Easy Accordion plugin makes it very configurable for WordPress sites. With Easy Accordion, adding an accordion to a WordPress website is simple. Such a plugin is appropriate for those without programming knowledge or without the funds to hire a programmer.
This plugin has been completely redesigned in version 2.0, so it now contains cutting-edge new features and enhancements. Thanks to the effort of countless hours, One Theme Default Theme provides you with a fully functional multi-level accordion plugin.
The PRO edition of this theme comes with 16+ more lovely premium themes, each of which has its own fully configurable accordion settings in addition to an abundance of breathtaking features and first-rate support. Sadly, the plugin is incompatible with the Google AMP plugins for WordPress.
You can add both horizontal and vertical accordions to your website with the WordPress plugins Accordion and Accordion Slider. Both sliders and accordions support touch input and can be tweaked.
This plugin, which is a basic component of WordPress, combines the functions of an accordion and a slider with those of the Gutenberg editor's shortcodes. These two features are both touch-sensitive and responsive. This plugin offers a contemporary, simple, and enjoyable user experience while combining both contemporary and conventional features.
The plugin bundle also comes with three active installs, one design, and three layouts. This plugin offers the flexibility to add an unlimited number of panels without worrying about screen space, in addition to the iPad breakdown option.
To speed up loading times, accordions are also automatically cached. The templates can be added anywhere in your articles and pages. The template comes with the PHP code.
The Lite version is free to download, whereas the Premium version costs $39 to do so.
5. Accordion Widget Plugin
With the Accordion Widget, an Elementor add-on plugin, you can compress text into a compressed, collapsed form. With the help of this plugin, you will be able to offer more information in a smaller amount of space. Visitors can scan the titles as a consequence and only expand on the content that pertains to their present interests.
In general, an accordion widget and a toggle widget are comparable, but they differ in two key ways:
First off, just the first item will be extended when a page is launched using this widget; all subsequent items will be collapsed. However, all elements will be closed when a page is opened using the toggling widget.
Second, by extending the related items, you can enlarge the individual things in this widget. The initial item will immediately collapse when the item associated with it is developed, giving the widget an accordion appearance.
However, you can expand as many objects as you like at once while using the toggle widget.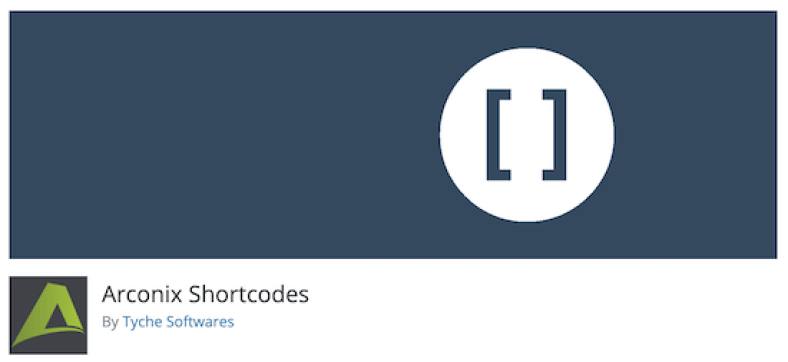 Arconix FAQ is a straightforward WordPress FAQ plugin that excels at its one task. It enables you to quickly and easily add FAQs to your pages. It's an incredibly simple plugin to use and makes adding questions and answers to any page a snap.
The plugin lets you construct questions using the WordPress editor and group them as necessary. The groups are then each given a shortcode, which is used to position them on the page.
The plugin comes with a helpful "Return to Top" link to aid in the customer journey and offers two display types, accordion or toggle. It's a straightforward but thoughtful plugin that fulfills its promises.

If you use the Gutenberg block editor, you can use Ultimate Blocks to increase the editor's capability. It is a versatile plugin with more than 20 unique blocks. You can add content in accordions using the Content Toggle block.
Both closed and open accordions can be made. You can add icons in the accordions to improve the appearance of the toggle status. Also supported by the plugin are multi-level or nested accordions.
And it supports FAQ Schema, which is fantastic. This implies that your accordion FAQs will appear in the Google SERPs. The block includes several fundamental adjustments. The container and title colors are both customizable. You can also decide whether your accordion should be collapsed at startup or not.
In addition to the accordion block, Ultimate Blocks also includes other crucial blocks like the Table of Contents, Testimonial, Image Slider, Content Filter, Styled List, and more.
8. Accordion by PickPlugins
One of the simplest options on the market for adding an accordion to your website without difficulty is this plugin. This plugin can be used to make the accordion as well as FAQs, tabs, WooCommerce FAQ tabs, and more.
It offers numerous customization possibilities, including the ability to adjust the font size and color to fit the background and color of your business. The content is entirely mobile responsive, and it also allows you to customize the header. As this plugin supports Font Awesome Icon fonts, you can also add icons to your accordion tabs to further enhance its aesthetic appeal. This plugin makes it incredibly simple to add an accordion, FAQ, or tab using shortcodes. If you wish, you can also easily design multi-level or nested accordions. Overall, this plugin is highly user-friendly and provides a variety of possibilities.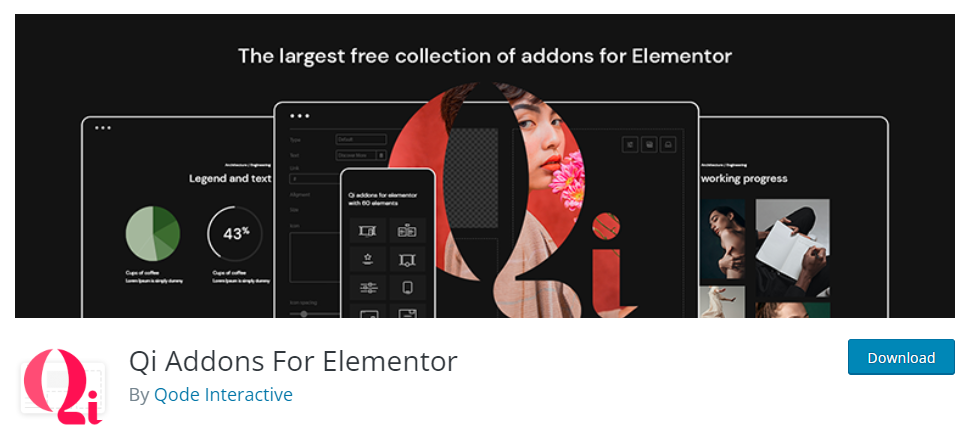 The Qi Addons for Elementor plugin has one of the largest free collections of Elementor add-ons available. It includes 60 sophisticated widgets that are all custom-made, loaded with choices, and ready to use straight out of the box.
This plugin will contain a widget for whatever you need to add, including accordions, sliders, animated infographics, testimonial carousels, and add-to-cart buttons.
Collapsible section listings are addressed by the plugin's Accordions and Toggles widget. It gives you the option to select between two alternative behaviors: the toggle, which supports many open portions at once, and the regular accordion.
You can choose from four other predetermined layouts or styles as well. Even before displaying all of its customization options for typography, colors, icons, and other elements, the widget performs all of those actions.
The goal when designing the Accordions and Toggles widget was to make it as simple and user-friendly as feasible. But if you need assistance or ideas when constructing your accordions, the Qi Addon for Elementor plugin also includes several excellent video lessons, including one just for the accordion widget.
The Helpie FAQ plugin makes adding a FAQ section to a WordPress website a breeze. The greatest plugin for building FAQ pages with accordion-style questions and answers about your product or website is this one.
It's noteworthy to note that this plugin is simple to integrate with popular page builders like Elementor, the Gutenberg Block Editor, and WooCommerce. Additionally, it provides a shortcode builder that enables you to edit and embed the accordions and FAQs. Your user can quickly discover the questions they need using the inline search bar.
This WordPress accordion plugin also provides sophisticated analytics and accordion sorting tools to boost user engagement. It is highly optimized and works the best for effectively addressing user inquiries and cutting down on support tickets. Additionally, this plugin has a FAQ submission feature that lets your users send queries straight from the FAQ page.
11. Essential Addons for Elementor
The most well-known page builder, Elementor, has practically all the components you'll need to create a beautiful website. To enhance Elementor's features, you can also employ a variety of widgets and add-ons.
One of the well-liked add-on plugins for Elementor is called Essential Addons, and it allows you to make fantastic accordions as well as Post Grid, Gravity Forms, Testimonials, and other things. You won't need any more plugins to build other webpage parts if you use this add-on plugin. Your website will be lighter and load quicker if you do this.
Using the Essential Addons for Elementor, it is simple to add sophisticated accordions to your pages and articles. Nested accordions are also supported by this plugin. You can design amazing complex accordions for your site using the extensive variety of accordion choices, which include icon options, color options, typography options, etc.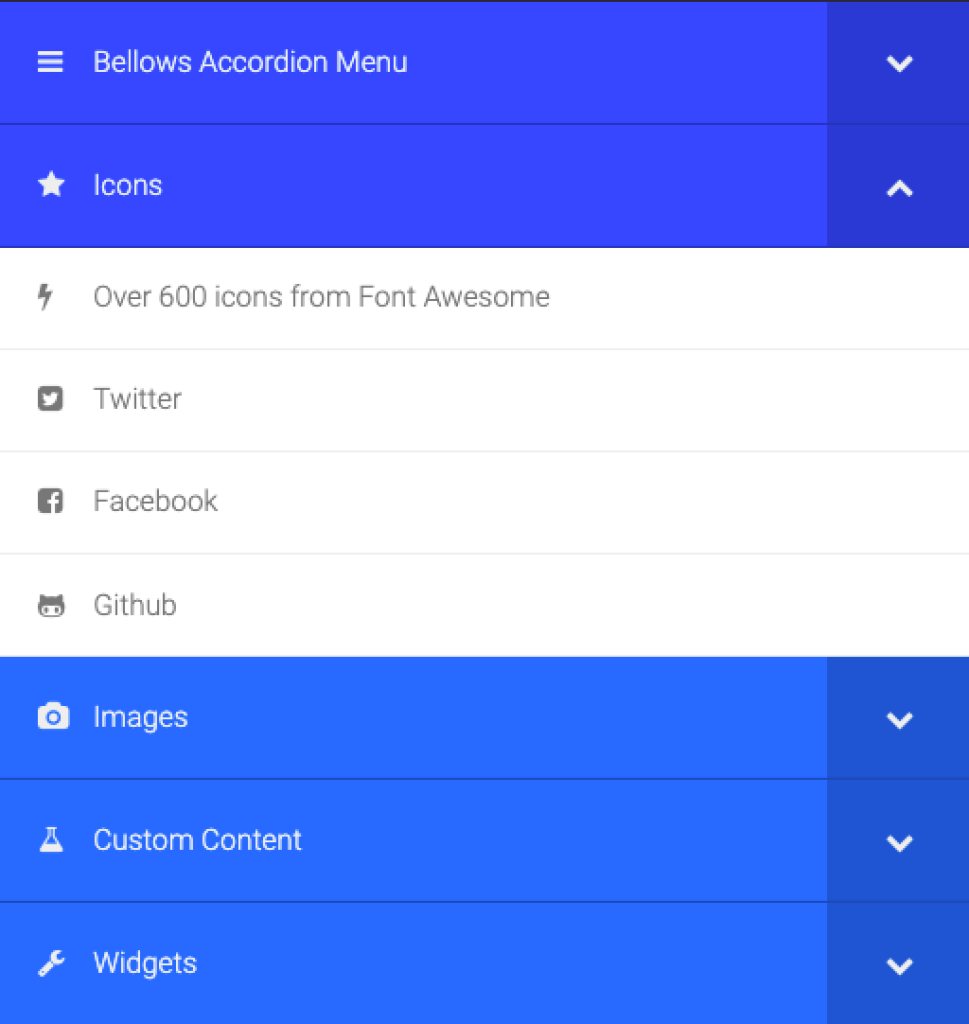 This plugin is a little unique. It primarily functions as a menu plugin that enables accordion menu display. The plugin's accordion menu is responsive and has complete functionality.
This plugin is a great option because it supports submenu levels and has three skin settings. Utilizing a shortcode integration makes it simple to create and embed the accordion menu in any location on your website. Your widget spaces are also where you can put your accordion menu.
Advanced materials, such as icons, widgets, photos, and custom content, can be used to embellish your accordion. Along with these features, Bellows Accordion Menu is also SEO-friendly, RTL-compatible, and translation-ready.
Wrapping up!
This post reviewed the top WordPress plugins for accordions. Please feel free to utilize them if you want to improve your website. We trust that this article has aided you in your search for the top WordPress accordion plugins.