If you operate a website using WordPress or another content management system, you've dealt with spam at some point. Your site's comments, forms, orders, surveys, email lists, trackbacks, and other services can all be impacted by spam.
Spambots can waste your time and server resources while also misrepresenting the size of your email list, traffic to your WordPress site, and other performance indicators. Spam, particularly spam comments and trackbacks, can detract from the authority and credibility of your website in the eyes of your visitors.
Fortunately, you can take precautions to shield your WordPress website against spambot attacks. Downloading a WordPress plugin that will check, filter out, prevent, or eliminate spam from your site is one of the simplest and most efficient methods.
Why Use WordPress Antispam Plugins?
You should use an anti-spam plugin on your website for several reasons. Just a few of them are as follows:
Boost SEO: In general, spam comments comprise subpar or insulting comments that might lower the ranks of your website. You can get rid of such comments and maintain your SEO by using anti-spam plugins.
Save Time: While you can manually regulate each comment on your site, doing so can take a lot of time. Anti-spam plugins can assist you in automating this process and removing spam comments as soon as they appear on your blog. This can help you save a significant amount of time, which you can use to enhance other areas of your company.
Boost Website Performance: Unremoved spam comments might cause your database to get overloaded and unnecessarily use up your bandwidth. The overall effectiveness of your website can be impacted by this. Plugins that block spam can help you do that and keep your website running smoothly.
Uphold the Reputation of the Website: As was already indicated, some comments may contain inappropriate content. These remarks could damage the standing of your website, which might reduce visitors. Plugins that block spam will prevent this from happening.
Let's now look at the top WordPress anti-spam plugins that can assist you in removing dangerous and obtrusive comments from your website.
1. Zero Spam
The effective Zero Spam will eliminate registration and comment spam. Zero Spam is a simple-to-use WordPress anti-spam plugin that provides you with spambot defense.
The wonderful thing about this program is that getting it installed, activated, and working for you only takes a little effort. All that is required to allow Zero Spam to work its magic are those two steps.
Use Zero Spam to get off to the right start if you're ready to get rid of the spam.
No captcha, no moderation queues, support for caching plugins, blocking of suspect IP addresses, and optional logging are just a few of the Zero Spam features.
Additionally, Zero Spam is compatible with a wide range of plugins, including BuddyPress, Gravity Forms, and Contact Form 7.
2. Akismet

Akismet makes use of a cloud-based web service to scan comments for spam. This is one of the most widely used cloud-based and free anti-spam plugins for WordPress, created by Automattic, the organization that created WordPress.
You must first use an API key that you acquired by signing up for the service to connect to the cloud service.
All incoming comments are uploaded by the plugin to Akismet's cloud servers, where highly advanced algorithms determine whether or not they are valid.
Some are exposed for what they are and moved to the spam queue. The perfect ones are immediately moderated and posted.
The remark is moved to the moderation queue if Akismet is stuck, or can't decide for sure if a particular plugin is spam or not.
A monthly cap of 50,000 comment checks applies to Akismet's free, noncommercial use. The paid subscriptions begin at $5 per month, which is an excellent price for spam.
Additionally, it effortlessly incorporates the Contact Form 7 and Jetpack plugins.
3. Spam protection, AntiSpam, FireWall by CleanTalk

You can check out Spam protection, AntiSpam, and FireWall by CleanTalk as the next WordPress anti-spam plugin.
Your website will be shielded from spam in all forms, including comments, orders, reservations, contact forms, and more, thanks to this potent plugin. To clean up your website, it will also look for and eliminate any current spam comments and users.
A fantastic feature of the plugin is its ability to instantly validate email addresses. When an email is identified as malicious, your website will immediately stop it from performing any actions.
4. Wordfence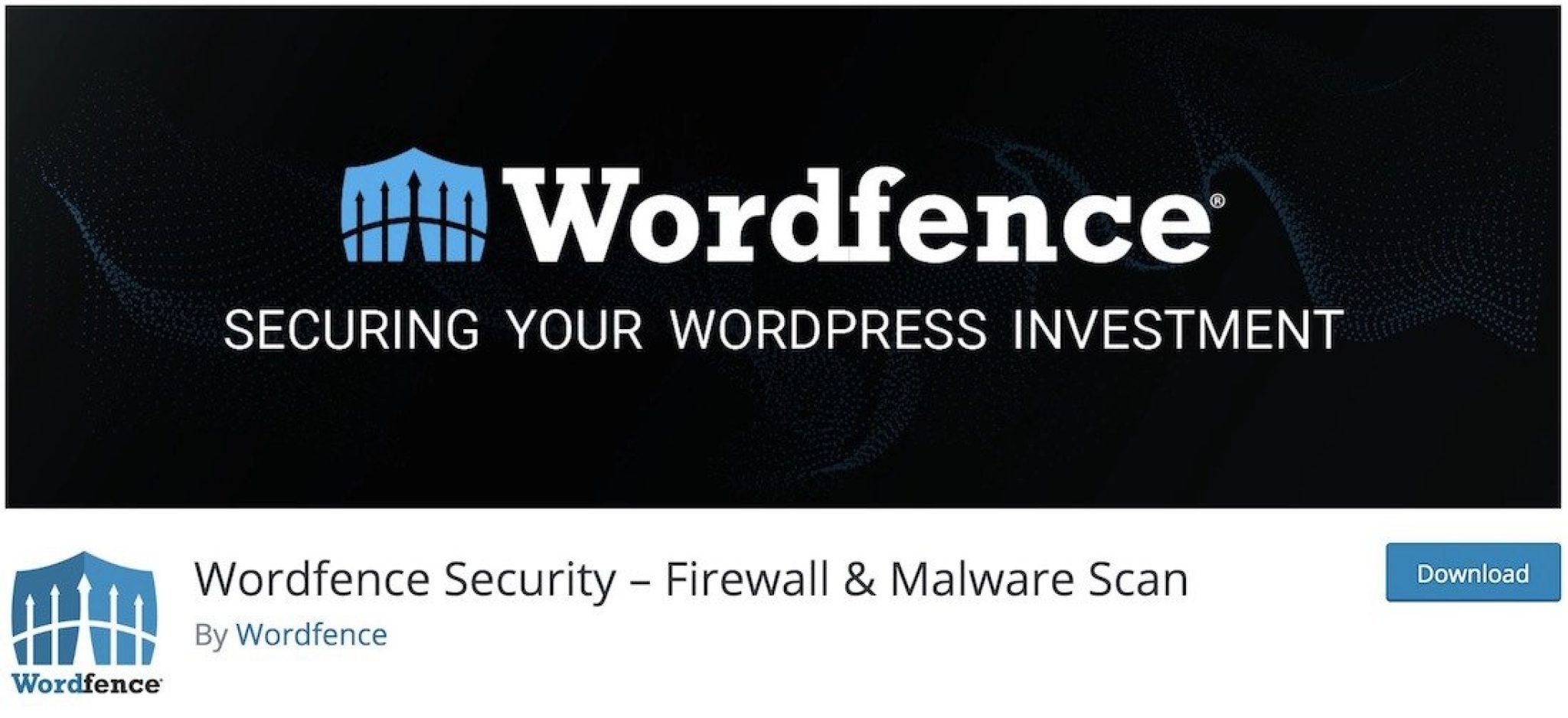 A free security plugin for WordPress called Wordfence will provide your website with strong defenses against spammers, SEO spam, malicious traffic, brute force attacks, and much more.
It will thoroughly examine your website, searching the posts, comments, and file contents for potentially harmful URLs and dubious stuff.
You can use this security plugin to find out if your website or IP address has been banned for engaging in harmful behavior, sending spam, or committing other security violations.
It enables you to utilize the CAPTCHA on the login page to prevent bots from inadvertently accessing your website. This plugin is among the greatest choices for keeping your website secure because it has many more capabilities.
5. All In One WP Security & Firewall
All In One WP Security & Firewall is a full-featured security WordPress plugin that will create an extra layer of security around your website, as its name implies.
With the push of a button, it will quickly ban the most active IP addresses that consistently produce the most spam comments in addition to scanning and preventing spam comments from being posted.
If the remark doesn't come from your domain, this plugin blocks it from being submitted. To improve security against all types of spam comments, you can add CAPTCHA to your WordPress comment form.
In addition to these, it defends your website against brute-force login attempts. Additionally, it protects user registration, database security, file backup and restore functions, and much more.
6. Titan Anti-Spam & Security

A strong security WordPress plugin called Titan Anti-Spam & Security guards against all kinds of dangers to your website. It offers a strong defense against spam, malicious IP addresses, and many other threats.
Your comments are regularly checked by the plugin against its worldwide spam database. To safeguard your website against dangerous information, the unfiltered comments are once again reviewed using its self-learning network.
It scans the system files, themes, and plugins for malware, bad URLs, backdoors, SEO spam, malicious redirects, and code injections using its potent malware scanner. Limiting login attempts also defends your website from brute force attacks.
7. NoSpamNX

Through the creation of a field that only bots can view, NoSpamNX prevents comment spam. The comment is not published after being filled out by a bot and can either be banned or put into the spam queue.
To protect you from automated bots, NoSpamNX automatically adds extra form fields to your comment form that are hidden from human users, as opposed to depending on CAPTCHA or computations.
8. WordPress zero spam

Free plugin WordPress Zero Spam does not need any further setup or configuration. Installing and activating it will take care of keeping your website free of spam. This anti-spam plugin was released as a result of a notion discovered by David Walsh, the creator of Mozilla.
The WordPress Zero Spam plugin works incredibly well, filtering 99% of spam registrations and comments without the need for captchas.
Additionally, it bans IPs that appear to be spam-related and offers optional monitoring so you can keep track of who is attempting to spam your website. Numerous other plugins, including BuddyPress, Gravity Form, Ninja Forms, etc., are supported by this one.

This anti-spam plugin is effective against a variety of spam types, including comment, trackback, and registration spam. It is regarded as an aggressive spam detector and may do 20 various tests to see whether your website is being attacked by spam or unlawful activity.
The distinguishing feature of this plugin is that it gives users a second chance to write comments, which is verified by a captcha. Twelve pages of customization options are available for this anti-spam plugin, allowing you to use it how you see fit. Other plugins, such as Gravity Forms, are also supported.
10. Antispam Bee

Anti-Spam Bee is the next best option after Akismet. Like Akismet, this free plugin doesn't require registration but yet has many useful features.
Any website may be spam-free thanks to Anti-Spam Bee, which is free for both personal and business use. The only thing you need to effectively get rid of spam comments and trackbacks is Antispam Bee.
It's simple to utilize Antispam Bee. Without requiring CAPTCHAs or disclosing personal information to third parties, spammers can be stopped fast. The plugin comes with a tonne of great features and is GDPR compliant.
Options like the ability to trust verified commenters, validate IP addresses, block users from specific countries, delete spam comments directly, set admin notifications, log spammers using Fail2Ban, clear your WordPress database of spam after a certain number of days (spam purging), and the list goes on and on, are all possibilities.
Additionally, the plugin provides monthly spam statistics in your dashboard.
Wrapping Up!
Our list of the top WordPress anti-spam plugins is now complete. Some plugins provide more capabilities for their price than others, as you'll discover.
Some people employ wholly unique methods to find spam. They all offer you strong anti-spam protection, notwithstanding their differences. Choose the one that suits your needs.