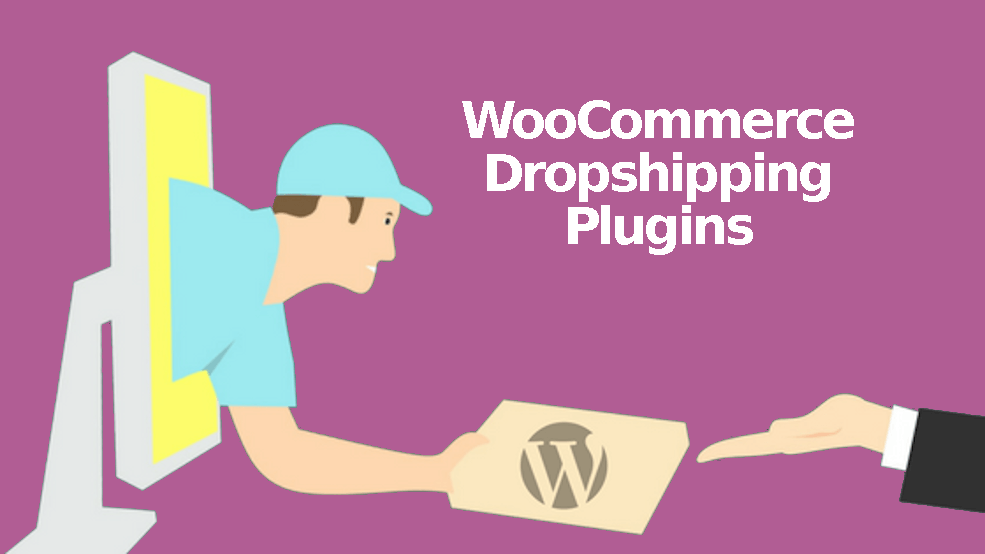 Dropshipping is a successful eCommerce business concept that doesn't require a large upfront investment. WooCommerce is a fantastic platform that, owing to its extensive plugin library, will easily adapt to your business ideas.
A plugin is essentially a tool that allows you to extend the functionality of your website. One such plugin is the WooCommerce dropshipping plugin. It helps you to organize your website's products into categories.
Choosing the correct dropshipping plugin for your E-commerce website is critical since it allows you to offer dependable products on your website.
In this article, we'll go over some of the top WooCommerce Dropshipping Plugins to help you run a successful dropshipping business.
What is Dropshipping?
Dropshipping is an online business model in which products are not kept in stock by an eCommerce store. Instead, it purchases things from merchants and ships them straight to clients.
Dropshipping has become a prominent option to make money online due to its low overhead. You can find products offered by third-party sellers who are eager to ship directly to your clients in a variety of locales.
You can also have your branding and packaging applied to the products. This helps you to establish a brand and expand your eCommerce business in the future.
Why Use a WooCommerce Dropshipping Plugin?
Dropshipping stores have several advantages over other types of eCommerce stores, including the following:
Purchasing and holding goods is unnecessary, which saves money on storage, shipping, and handling.
You only pay for the goods when a buyer buys them, so there's no need to buy in bulk, however, you might miss out on bulk discounts.
There are no logistical concerns with having to deliver things to customers.
If the things don't sell, you won't have any leftover stock.
WooCommerce is great for typical eCommerce companies, but when it comes to dropshipping, it has several drawbacks.
When a consumer orders an item from your store, for example, you'll need a mechanism to convey that order to your supplier. In addition, product descriptions, photos, and reviews must be added to the store, which can take a long time.
Of course, you could handle all of these things by hand, but why bother when a WooCommerce dropship plugin can take care of a lot of them?
List of the top 10 Dropshipping plugins for WooCommerce
 1. AliDropship

AliDropship is a WordPress dropshipping plugin for AliExpress, the Chinese retail behemoth. It's a simple way to showcase the AliExpress platform's tens of thousands of products on your eCommerce site.
The plugin is easy to install and allows you to list any item currently available on AliExpress, adjust prices, define profit variables, and customize how everything works and appears on your site.
It's a powerful WordPress dropshipping plugin that's backed by one of the world's leading retailers.
AliDropship automates the entire dropshipping process and is designed particularly for AliExpress drop shippers. This plugin will automatically add a few AliExpress products to your store when you select a few.
It also comes with built-in photo editing software for removing watermarks and branding from imported product images.
It costs $89 and can only be used on one website per license.
2. WooDropship

WooDripship makes it simple to import AliExpress products into your WooCommerce store. It comes with a Google Chrome plugin that lets you add products to your store fast while exploring AliExpress.
The plugin syncs product inventory automatically to ensure that your users do not order an out-of-stock item. It also syncs pricing automatically, and you can establish rules to automatically add pricing with your chosen profit margin.
WooDropship also allows you to import and edit product photos to remove the AliExpress watermark.
With restricted products and orders, the pricing starts at $14.99 per month. If you want limitless orders, you'll have to pay $49.99 a month for their most expensive option.
3. DropshipMe
DropshipMe is another WordPress dropshipping plugin that lets you import products from a handpicked list of the most popular dropshipping items. This makes it simple to create a fully working store with extensive product information.
All of the product titles, descriptions, and photos have already been optimized for the highest conversion rates. It also adds social proof to your product pages by importing real customer reviews.
DropshipMe also chooses the best suppliers with a track record to ensure that your purchases arrive on time and meet your customers' expectations.
Their charges are determined by the number of packages you import. You pay once to import those products and then purchase another package if you need to import more.
Premium versions are available for $29 for 100 product imports or $119 for 500 product imports. The good news is that it's simply a one-time fee, but when launching a large store, you'll quickly exceed the product import limit.
4. Ali2Woo
Ali2Woo is a plugin that may be used to purchase items from over 20 different stores. It can be used to dropship AliExpress products. It is excellent for both beginners and advanced players. AliExpress will make it simple for you to import your products.
You can even filter the data and have the prices updated automatically. Another useful feature of this plugin is that you can edit the product image directly from the admin panel. It offers a variety of currency price options.
It guarantees prompt delivery. You'll be able to remove watermarks from product images and give your website a sleek appearance. It enables you to accept consumer orders. It's one of the most popular Dropshipping plugins out there.
In the WordPress plugin directory, there is also a stripped-down 'Lite' version of the plugin. However, the paid version is recommended because it provides an incredible degree of capability for only a few dollars.
Customers of Code Canyon, the site that sells the plugin, give Ali2Woo a 4.75/5.00 rating. Almost 6,000 licenses are now in use. Ali2Woo is a strong contender in the contest to be the best WooCommerce drop shippers plugin, thanks to its excellent feature-to-price ratio.
5. DropshipMe
DropshipMe differs from AliDropship and WooDropship in that it uses a variety of drop shippers rather than only AliExpress. DropshipMe employs a limited selection of products and suppliers, so you'll have less flexibility, but those vendors have been validated for reliability and should function well.
The plugin is completely free, and it displays thousands of products across hundreds of categories. You don't pay for the plugin; instead, you pay for 'packages' that include a certain number of products you sell. It's a complicated system, but you get used to it after a while.
Aside from that, the plugin functions similarly to the others. Install, configure, add products, and establish profit margins, and you're all set.
The plugin is available for free download. Depending on the number of your imports, you can choose from a variety of price options. The packages start from $29 to import 100 products.
6. WP Amazon Shop

WP Amazon Shop is a WooCommerce dropshipping plugin for Amazon affiliates. This plugin enables you to sell any of the platform's millions of products and instantly add them to your store. It's a straightforward method that won't take long to learn.
For dropshipping, it also allows you to add automatic percentage base pricing. You won't have to alter pricing for each product you import this way. You may also use the plugin to add product photos to your site. The photos can then be cropped and edited to your taste in WordPress.
The plugin is simple to operate. Create an Amazon Affiliate account if you don't already have one, then import and set up products. The plugin adds your affiliate ID to every sale, ensuring that you get paid, and allows you to specify a profit margin to ensure that it's profitable.
This WordPress dropshipping plugin is quite simple to use, which is fortunate given the weak documentation!
The plugin is available for purchase for $59 for a single site license.
7. Spocket

Spocket is a dropshipping plugin for WooCommerce that works with dropshippers in the US and Europe. You are free to sell anywhere around the globe, but all orders must be completed in the United States or the European Union.
Spocket is a simple plugin to use. Install it, sign up for a free trial, and utilize the plugin to add dropshippers and products, set profit margins, and begin selling.
It uses a pre-selected list of dropshippers to fulfill orders and allows you to quickly add products from within the plugin. While Spocket isn't as powerful as some of the other WooCommerce dropship plugins, it can help you generate more money.
Furthermore, the product quality will be excellent, and you will be able to incorporate your branding aspects into the products.
You may also try Spocket for free for 14 days to evaluate if it fits your business strategy. The monthly cost of the Starter plan is $19.
8. Dropified
Dropified is a dropshipping plugin that integrates with WooCommerce to give a practical dropshipping solution that uses AliExpress and other marketplaces to fulfill orders.
It also makes use of the Chrome extension, which allows you to easily add AliExpress products to your website with just one click.
For a more comprehensive approach, Dropified also supports eBay, Amazon, Costco, and over a hundred more dropshippers. You can add products and instantly list them from within the plugin.
You can also use a powerful research tool to extensively investigate products so that you only sell the most popular or profitable ones.
Order fulfillment is automated, and the plugin even contains an image editor for customizing product photos that are frequently questioned.
Depending on the size of your store, Dropified might cost anything from $47 to $197 each month.
9. Yakkyofy
From sourcing to delivery, Yakkyofy will help you automate the management of your Dropshipping store.
Yakkyofy will give you real-time quotations for your products at business-to-business costs, as well as items branded with your logo or supplied in bespoke bags and packaging, thanks to its Image Recognition Technology.
Once you've found the products you want, you can quickly add them to your store and start selling: when an order comes in, Yakkyofy will automatically fulfill it, ship your packages using the fastest shipping method available for your destination country, and send the tracking number to your customers.
Price:- Free, no subscription fee required.
10. DropshipMe Plugin
DropshipMe is a dependable WooCommerce dropshipping plugin that allows you to easily import your best-selling products into your store. It has over 50,000 items, all of which have been hand-picked by eCommerce ninjas.
The product import and installation processes are both simple — you can import products with only one click.
Product titles, descriptions, and photos have already been optimized for improved conversions and search engine results. Real customer reviews can also be imported and added to your WooCommerce dropshipping store.
DropshipMe exclusively works with reputable vendors to ensure that your clients receive the best products and receive them on time. They assess each supplier against a list of 23 criteria to ensure they are up to snuff.
Bottom Line
Finally, WooCommerce is one of the most popular dropshipping platforms. This is because, thanks to the given instructions and tutorial videos on the internet, the setup process doesn't take long.
Furthermore, with a plethora of beautiful WooCommerce dropshipping plugins to select from, you can choose the most cost-effective way to increase profits.
If you're already utilizing another eCommerce platform, why not switch to WooCommerce to take advantage of its impressive dropshipping capabilities?
Simply download one of these WooCommerce dropshipping plugins and search for a dropshipper. The entire procedure is simple, inexpensive, and open to everybody. Some plugins also take care of the dropshippers. Isn't that simple?