Looking for the best WordPress quiz plugin for your site?
In this article, we take a look at six fantastic possibilities. These plugins can be used to make anything from a serious test to a viral, Buzzfeed-style personality quiz or a customer feedback survey (and everything in between!).
You can use an online quiz to develop your email list and generate social shares, but you can also use it for surveys and other purposes.
6 Best Quiz Plugins for WordPress Sites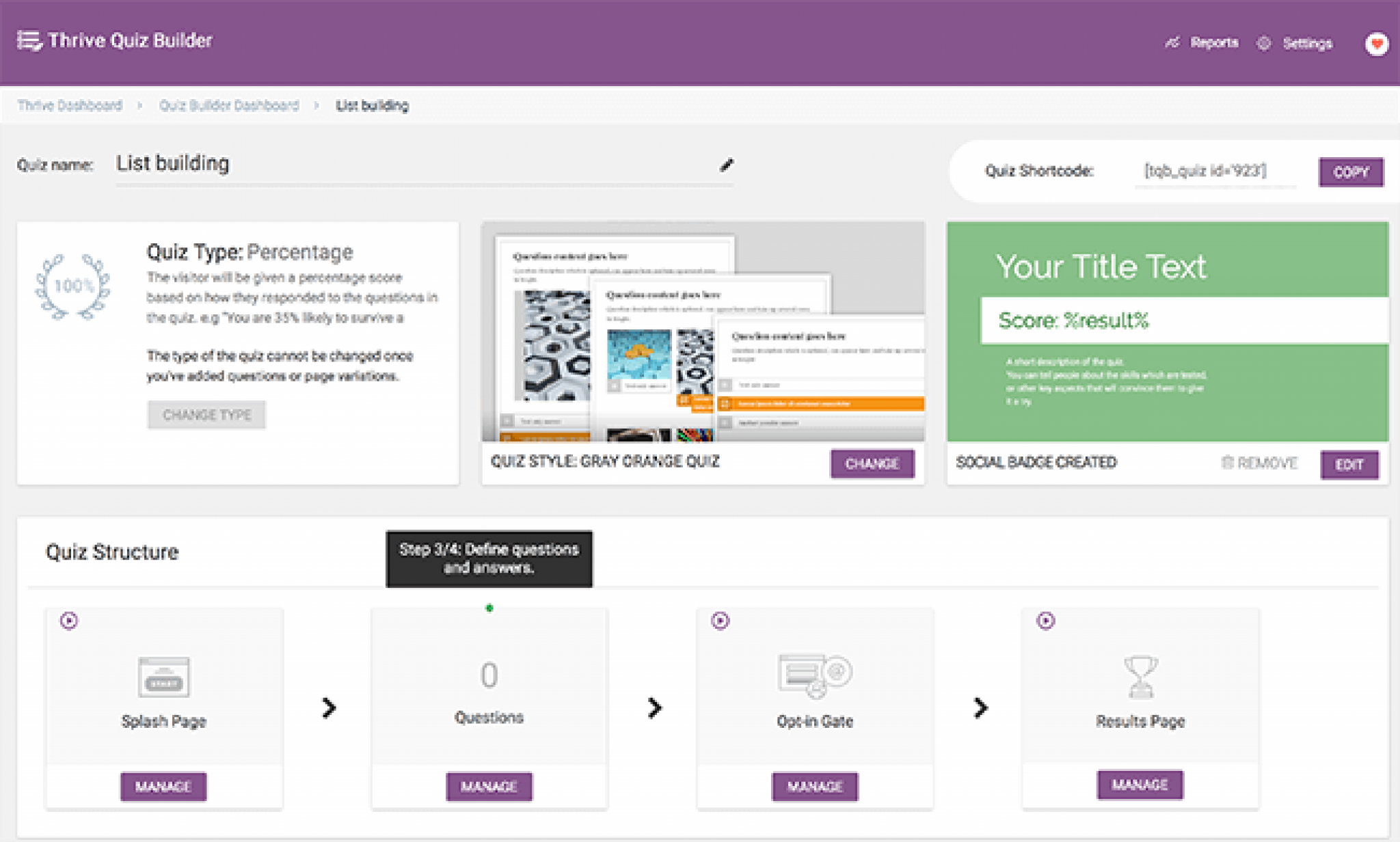 Thrive Quiz Builder is a WordPress quiz plugin made by Thrive Themes with a lot of features. With a simple quiz builder, you can create gorgeous, highly engaging quizzes. Text-based or image-based questions are both permitted. You can also make dynamic question trees that direct quiz takers to different questions based on their responses.
The multifunctional aspect of this quiz plugin is what makes it so useful. It allows you to construct questions with specific goals in mind, such as boosting your email list, increasing social shares, or simply getting more views.
This plugin's email marketing features are especially valuable because they allow you to create quizzes that classify users into specified email list categories based on how they reply.
A badge builder is also an excellent tool for promoting social shares because it allows you to create aesthetically beautiful graphics that people will want to share.
Thrive Quiz Builder is included in the Thrive Suite, which costs $19 per month (billed annually). Thrive Suite also includes Thrive Theme Builder, Thrive Leads, and other tools.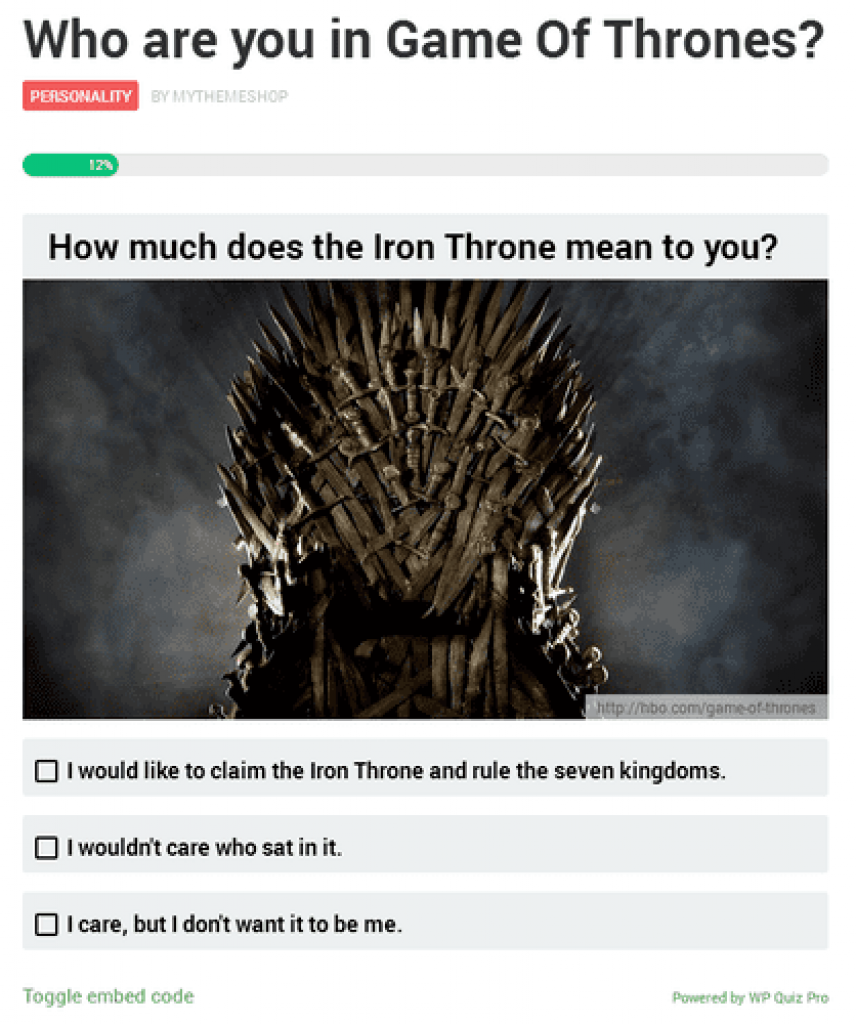 MyThemeShop's WP Quiz Pro is a premium WordPress quiz plugin. You can choose from six different sorts of interactive quizzes, including classics like trivia and personality quizzes.
You can also make quizzes with answers shown when users flip cards or list-based quizzes that users can take by upvoting or downvoting items on a list. The latter quiz-style is an excellent addition to a list post.
The plugin has a user-friendly interface that is based on the WordPress user interface design. While a visual builder would be better, it does at least employ a WordPress interface that you are already familiar with.
This plugin shines when it comes to the number of options you can customize to make your quiz more interactive or behave in specific ways. You may schedule individual questions and entire quizzes, randomize questions, choose from over 40 animation effects, have your quiz automatically move to the next question, and more.
Price:-WP Quiz Pro costs $67 for a single site license, but you can get it with access to MyThemeShop's whole selection of plugins and themes for $108 per year.
Interact is an online platform for making engaging quizzes that includes a WordPress plugin for quick setup. It's great for websites to create "viral content." This is due to the different types of quizzes you can make.
There are personality quizzes, scoring quizzes with outcomes depending on the number of points the quiz taker earns towards the end, and assessment quizzes with final scores based on the number of questions correctly answered.
This plugin includes an intuitive visual quiz builder with an interactive UI. With the tool's built-in branching logic feature, you may even design complex quizzes visually. It allows you to design a question tree similar to the one seen in Thrive Quiz Builder, where the questions change depending on the answers quiz takers provide.
Price:- Interact's basic version is available for free forever. Premium plans start at $29/month.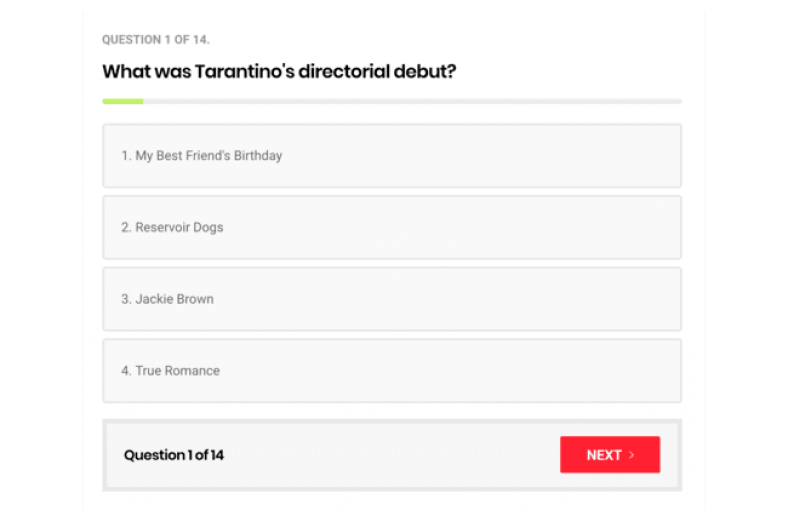 OnionBuzz is a simple WordPress quiz plugin that lets you create well-designed questions in the BuzzFeed style. You can develop personality tests, trivia quizzes, list postings where users can upvote and downvote list items, flip card-based content, and checklists using the five quiz types.
OnionBuzz has a unique user interface, which is well-designed and easy to use. To give your quiz a playful vibe, the frontend UI was designed to seem like BuzzFeed. Quiz results, for example, can be shared across several social media channels. Quiz results can even be locked until the user publishes the quiz on social media.
Email marketing integration is also available, but exclusively through MailChimp. You can get around this by using Zapier to export your MailChimp list to your favorite email marketing platform.
Price: OnionBuzz is available for $35.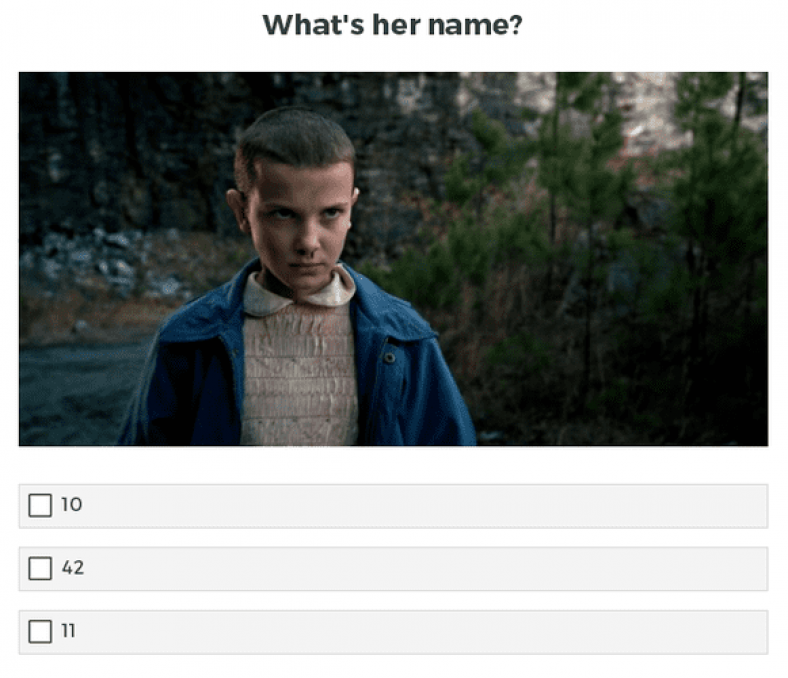 WP Viral Quiz is a straightforward quiz plugin with only two types of quizzes: personality testing and trivia. It's made for websites that wish to make quizzes like the ones BuzzFeed makes. One of the two quiz skins offered by this plugin is based on BuzzFeed's design.
Because the plugin's UI is based on WordPress, there is no visual builder, and if you want to modify the styles, you'll need to supply your CSS stylesheet.
This plugin, on the other hand, really shines when it comes to increasing your subscription count, social shares, page visits, and ad revenue.
Price: WP Viral Quiz is available for $36.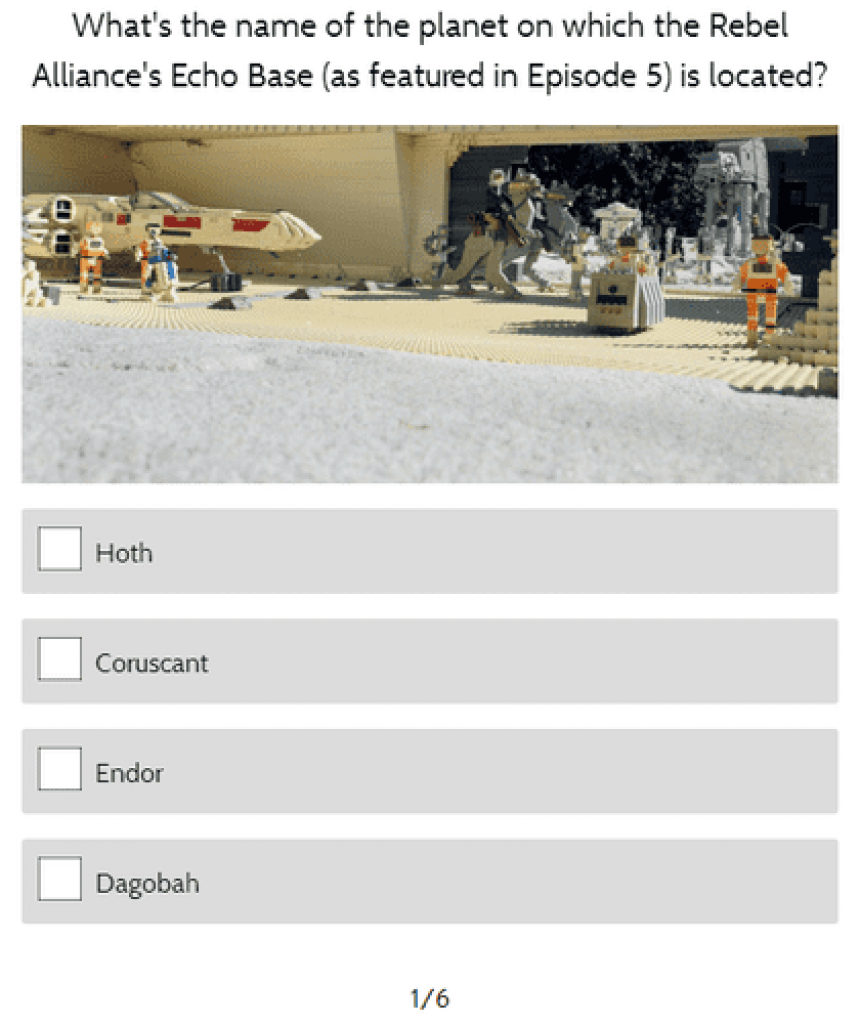 Quiz Cat is a simple premium quiz plugin with a free version that is even simpler. There are two types of quizzes you may use to develop your personality: multiple-choice quizzes and quizzes where the quiz taker receives a final score at the end.
Each quiz type has a variety of parameters that you can enable. You can include images in questions, but that's about all there is to it.
The UI, which is based on WordPress's, is also basic, yet it's familiar and easy to use. Your quizzes will have a viral "BuzzFeed" look and feel thanks to the frontend UI.
While it lacks the bells and whistles of the other premium plugins on this list, it does have tremendous marketing possibilities. By allowing quiz takers to post their results on social media, you can expand your social media presence.
You may also expand your email list by encouraging or even requiring consumers to provide an email address to view their findings. You may also use the Facebook pixel tracking code to track ad campaigns via page views, quiz start and completion stats, leads, and other metrics.
Price: Pricing for the premium version of Quiz Cat starts at $49/year.