On its own, WooCommerce is a potent platform. It cannot, however, perform all tasks. Some of the top WooCommerce plugins are required if you want to create a fully functional online store.
The ability to always locate plugins that let you accomplish more with your website is one of the beneficial features of WordPress. There are hundreds of WooCommerce plugin options available that you may utilize to increase the functionality of your store.
WordPress not only enables you to create virtually any type of website, but you can also use the WooCommerce plugin to open a powerful online store.
WooCommerce is possibly the greatest option for the majority of online store owners even if you can always utilize a service like Wix for your upcoming e-commerce store. It is also free. For the enhanced capability to advance your online store, install several plugins.
And that's exactly what we are here to discuss with you today: the top WooCommerce plugins that you have to set up on your online shop!
How to Choose the Best WooCommerce Plugin?
To clear up that mystery before you start would be wise. Fortunately, selecting the ideal plugin to enhance your online store isn't too difficult. Finding the one that is appropriate for your needs requires selecting among the ones that already exist.
Therefore, bear the following in mind when selecting a WooCommerce plugin:
Understand the subject of your website.
Be specific about the features that would considerably help you if they were introduced to your website.
Would your web hosting and WooCommerce theme support your goals?
Whether you have money set aside for plugins and extra features.
Would enhancing functionality serve a purpose that was obvious or not?
Above are just a few of the things you need to understand before looking for plugins.
Oh, and speaking of website performance, Walmart found that for every one-second reduction in page load time, they saw a 2% boost in conversions (which is frequently related to your choice of web hosting). Hosting your online business on Cloudways is the best move to make if you want to shorten the time it takes for your website to load by many seconds.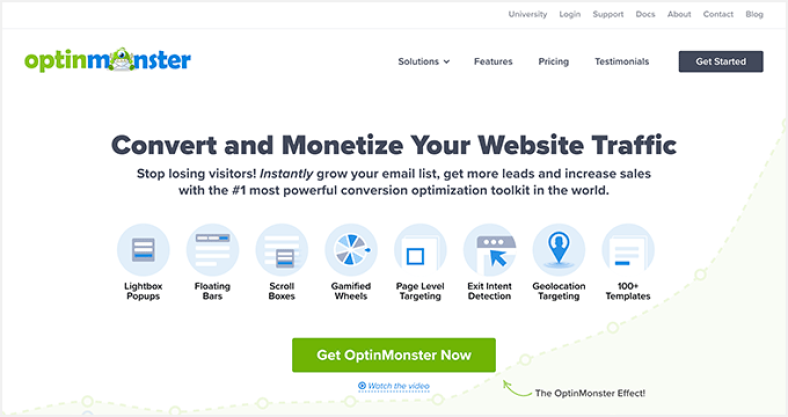 The most effective lead-generating tool on the market is OptinMonster, a top WooCommerce plugin. It enables you to quickly expand your email list by turning website visitors into subscribers.
Exit-intent technology, which is one of OptinMonster's most effective features, is also included. It is a clever behavioral technology that tracks the movements of your website visitors and alerts them with a tailored campaign just before they leave. This function can help your WooCommerce store sell more products and decrease cart abandonment.
You may use OptinMonster to expand your email list, lower cart abandonment rates, upsell or cross-sell customers, improve engagement through list segmentation, enhance page views, and more.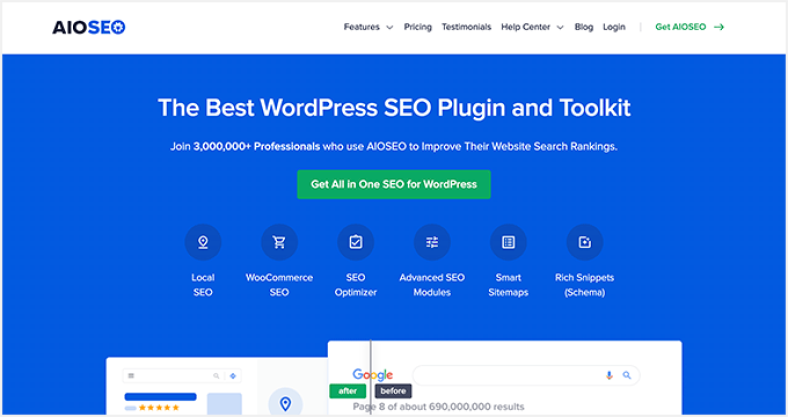 You must concentrate on your website's SEO if you want it to appear in search results.
The top WooCommerce SEO plugin is All in One SEO. This plugin not only makes your website more optimized, but it also makes it even more optimized for WooCommerce.
This gives your marketing initiatives the boost they require to outperform the opposition. AIOSEO allows you to:
Each product title in your business may be easily optimized for SEO.
Create meta descriptions for your product pages automatically.
Completely optimize the product tags, categories, and photos.
Use the breadcrumbs functionality, which is preferable to WooCommerce's default selection.
Consider using this feature-rich WooCommerce SEO plugin if you want to maximize your SEO efforts.
3. WPForms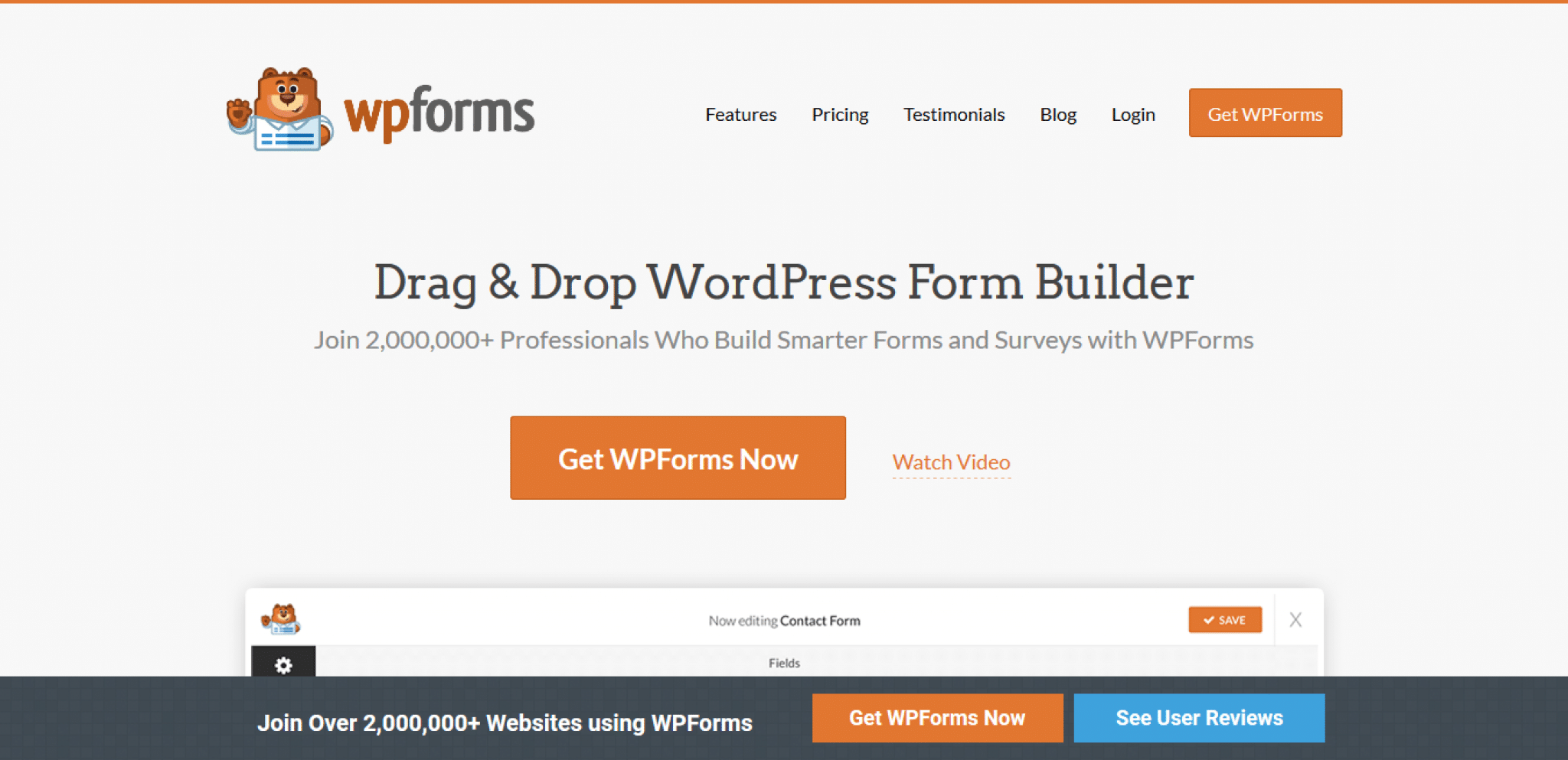 A straightforward drag-and-drop form builder plugin for WordPress is called WPForms. For your WooCommerce store, you may use it to construct a wide range of online forms, including sophisticated forms like order forms, surveys, and conversational forms.
You can quickly and easily create a lovely contact form page for your WooCommerce store using WPForms without having to modify any code. Customers can get in touch with you through your contact page if they have any questions.
You can also set up conversational surveys to provide a fun approach to gathering customer feedback on your products or develop quizzes to increase user engagement.
Therefore, WPForms is the finest if you're seeking the best WooCommerce plugin to generate forms!
4. SeedProd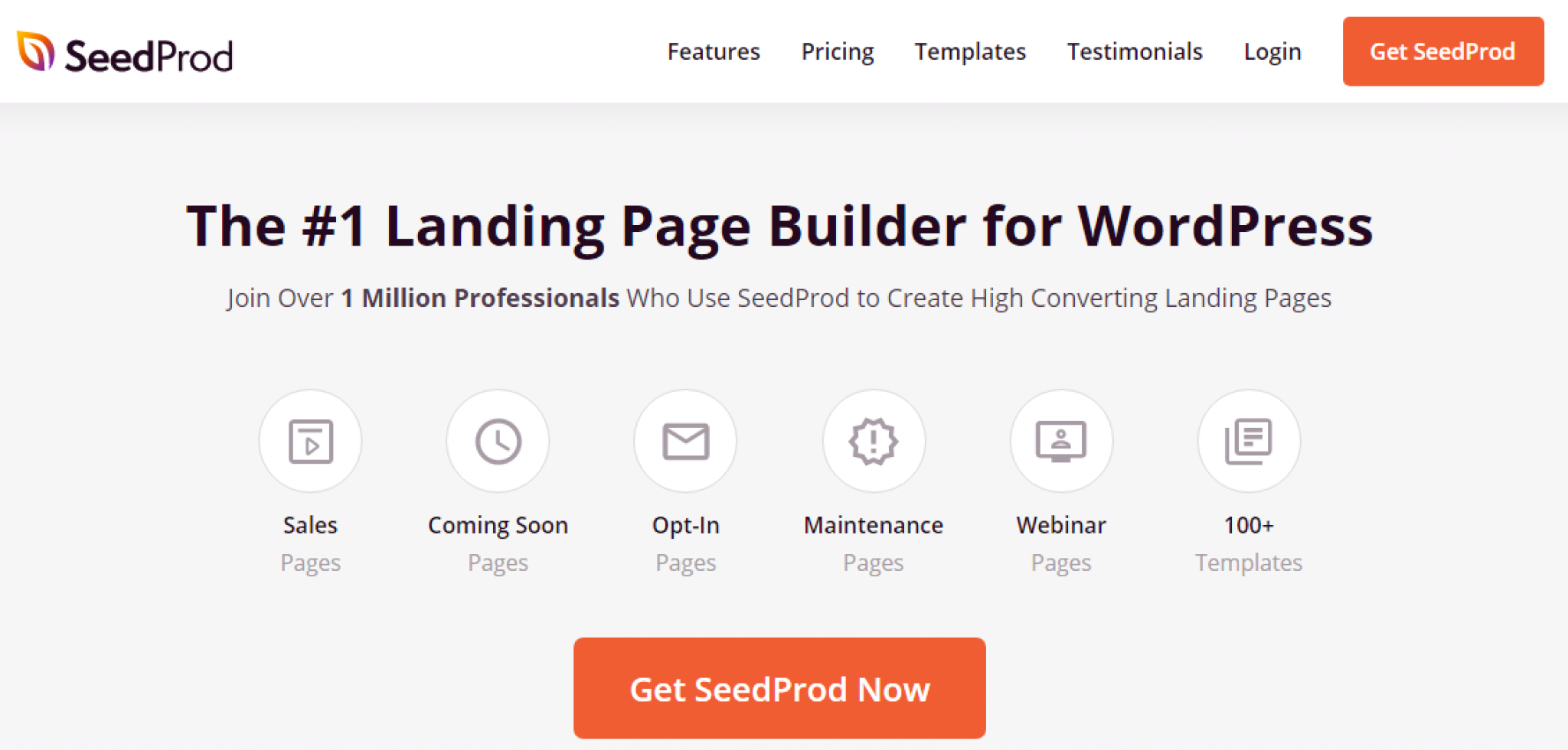 The top WordPress website and landing page builder is SeedProd. It's quite easy to use, and you can make stunning themes and landing pages for your WooCommerce business.
The plugin provides many customization possibilities, a drag and drop builder, and pre-built themes. Sales pages, opt-in pages, 404 error pages, thank you pages, and many more types of pages can be readily created. Additionally, it has a built-in maintenance mode and coming soon capability.
You can also include unique WooCommerce blocks on your pages. These blocks are ideal for a variety of tasks, including building a unique checkout page and showcasing top products on your product pages.
Additionally, SeedProd integrates quickly with various email marketing systems like Drip. As a result, you can increase your revenue by gathering email addresses from your clients.
5. PushEngage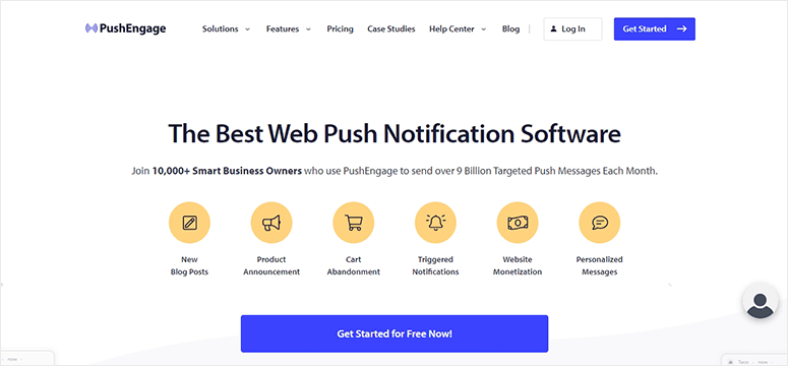 The top WordPress push notification plugin is called PushEngage. By informing your customers about new products or flash specials, you may dramatically increase your WooCommerce sales and conversions.
A cart abandonment notification function is also available from PushEngage. As a result, you can inform customers about any things they may have added to their carts but decided not to buy.
Additionally, you can set up opt-in triggers, create Drip campaigns, run A/B tests on your push notifications, and do a lot more.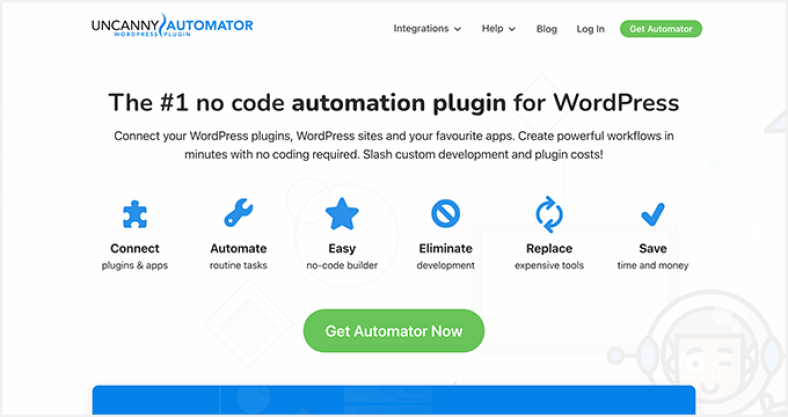 The greatest WordPress automation plugin is Uncanny Automator. By automating them, everyday chores can be completed more quickly. And the best thing is that no coding or code editing is required.
You can construct incredible automation recipes with WooCommerce and Uncanny Automator. For instance, you can use Uncanny Automator to automatically tag customers in an email marketing tool after they complete a purchase form using WPForms.
90 distinct triggers and actions for automation are provided by the plugin. And it supports over 50 of the most popular WordPress plugins.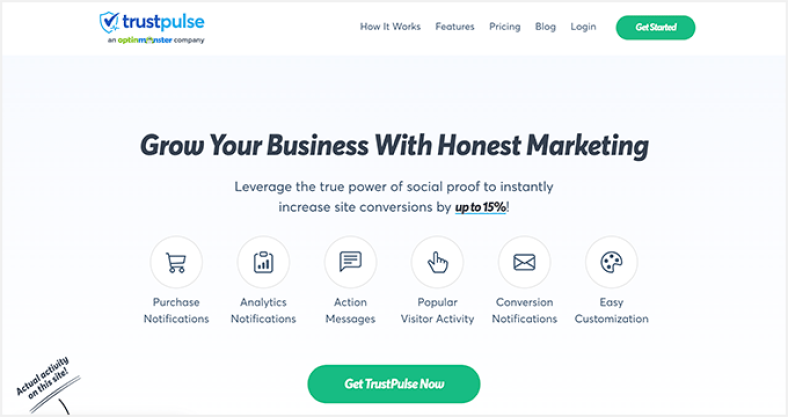 Build trust with your site visitors by utilizing the social proof application TrustPulse. Making online transactions might be intimidating for some people.
It functions by displaying brief notifications of the actions your clients have performed in real-time on your website. Additionally, it provides thorough analytics insights to aid in campaign optimization.
Since consumers are 92 percent more likely to believe recommendations from other customers than advertisements, TrustPulse, which isn't technically a plugin, is an essential tool for online store owners to have.
Paid plans start at $4 per month (billed annually).
The finest SMTP plugin for WooCommerce store owners is WP Mail SMTP. Do you use WordPress to send emails to your customers? You are not alone if WordPress is giving you trouble sending emails. Without properly designed emails, it can be difficult to reach the inbox given the development of strong spam screening.
WP Mail SMTP is used by over 2,000,000 websites to address email deliverability problems. To reliably contact your consumers, prevent your WooCommerce store's emails from being tagged as spam.
The interesting set of functionality that Booster for WooCommerce makes available may have surprised you when using WooCommerce. These capabilities include options for enabling your consumers to set their prices, currencies, bulk price conversion, and global discounts.
The list of additional, frequently one-of-a-kind features, is endless. There are features for products, the checkout, payment gateways, and other things. Overall, it's worthwhile to give it a try before choosing a paid plugin that only addresses one issue.
The core plugin is free and comes with an extended variety of additional functions. Priced at $49.99, Booster Plus has even more features.
WordPress websites can easily create sales funnels using CartFlows. It aids in the creation of effective checkout flows that lead customers deeper into your sales funnel and facilitate the purchase of additional goods.
However, if you've never created a sales funnel before, CartFlows offers tried-and-true templates that you can use to publish conversion-oriented funnels quickly.
With rule-based dynamic offers for order bumps, upsells, and down sells, you can also raise the average order value. Utilizing effective built-in conditions, target your consumers and encourage them to take advantage of the most pertinent offers to increase their likelihood of purchasing the add-on.
You must test out CartFlows if you want to transform your website into a lead and sales machine!
200,000+ active installations.
Price: Free or start at $299 per year for CartFlows Pro.
It should go without saying that customers won't purchase your product if they can't find what they're looking for. What steps can you take to ensure that your consumer finds the item they are looking for? Doofinder.
Doofinder is a potent WooCommerce search plugin that, owing to its potent search algorithm, quickly and accurately returns results. This helps raise your revenues while also enhancing the overall customer experience.
These search results also provide you with useful information to work with, such as perceptions about the most popular products.
1000+ activations.
Price: €29/month for a Premium Subscription, or free.
Most operations can be automated to save a tonne of time. WooCommerce PDF Invoices & Packing Slips is the plugin you need if you want to automate sending invoices to your clients once they've made a purchase.
In essence, the plugin enables you to automatically include a PDF invoice in the confirmation email sent to clients.
Naturally, manually creating a slip for each order separately takes a lot of time and is unsustainable, especially as your company expands. Therefore, the best course of action is to automate the entire invoice process.
Multiple languages are supported with the WooCommerce PDF packing slips and invoices plugin. For physical record-keeping, you can print order slips, make credit notes, and add invoices to your Dropbox.
300,000+ activations.
Price: €79 for a single site or free with a premium subscription.
Beekeeping for WooCommerce is a marketing-related plugin that claims to increase your sales through marketing automation. With a tonne of incredibly useful marketing capabilities, it's one of the greatest all-in-one marketing solutions for WooCommerce available.
Beekeeping simply connects with your WooCommerce website and offers 20+ potent features that are all supported by AI and help you convert site visitors into paying clients.
By convincing customers to add things to their shopping carts, upsell, and cross-sell related products, these features aid in user conversion. It keeps customers coming back and creates a lasting bond with your guests.
By converting casual visitors into paying clients, the plugin's user-friendly design may help you boost your revenue. So start using Bekeeting right away!
Activations: 10,000+
Price: Free
14. LiveChat – WooCommerce Chat Plugin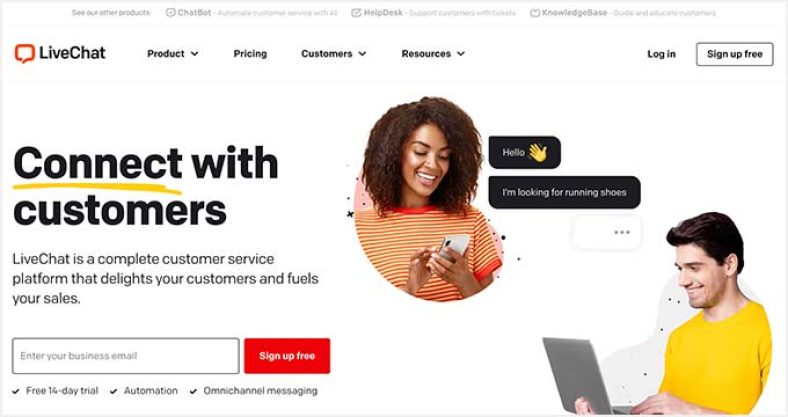 How can you give your customers the impression that they are in an interactive online shop? by speaking with them. The best way to do that is through LiveChat.
By integrating LiveChat into your WooCommerce store, you can interact with visitors in real-time and assist them if they need help with something. If you can address all of your consumers' questions, it makes them feel confident during the purchasing process.
Integrate LiveChat into your WooCommerce store and start speaking with your customers. Engaging with visitors is a surefire method to make them feel at home.
2000+ activations
Price: Free Trial and $16 per agent for Premium Subscription.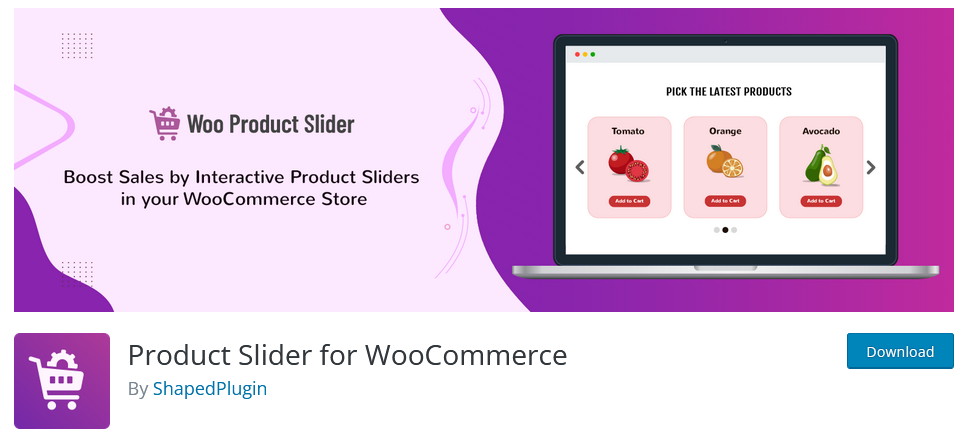 Product sliders make it easier to connect with your products and present more products in a polished manner. You can easily create a contemporary product slider with the help of the fantastic WooCommerce Product Slider plugin, which has a user-friendly interface.
For a more polished and professional appearance, you may easily display a lot of products in a little area. To improve the user experience when the customer is browsing the website, you may even emphasize a certain category with a slider.
Additionally, there are numerous styles and designs available, allowing you to match the sliders' appearance to the theme of your online store.
20,000+ activations
Price: Starting at $39 per year for a personal website or $99 for a lifetime.