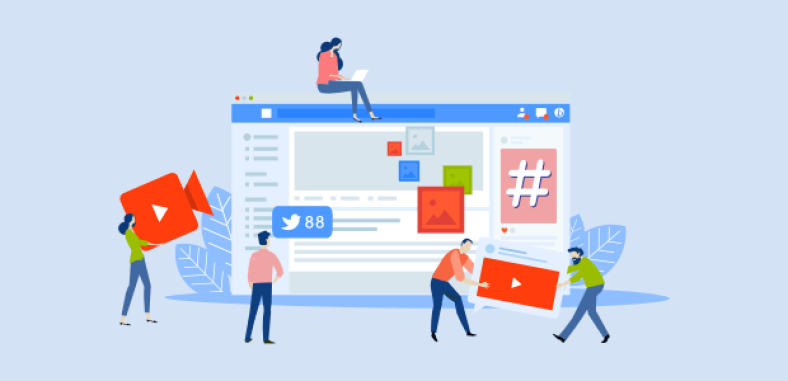 Do you want to know what the top social media plugins for WordPress are?
Your website should be able to simply link to prominent social media platforms so that you may expand your audience and traffic.
So we put together this list of the best social media plugins for WordPress so you can find the ones that work best for you and your small business.
There are a lot of WordPress plugins out there, so we narrowed down our favorite social media tools in this list.
Top 10 Social Media Plugins for WordPress Website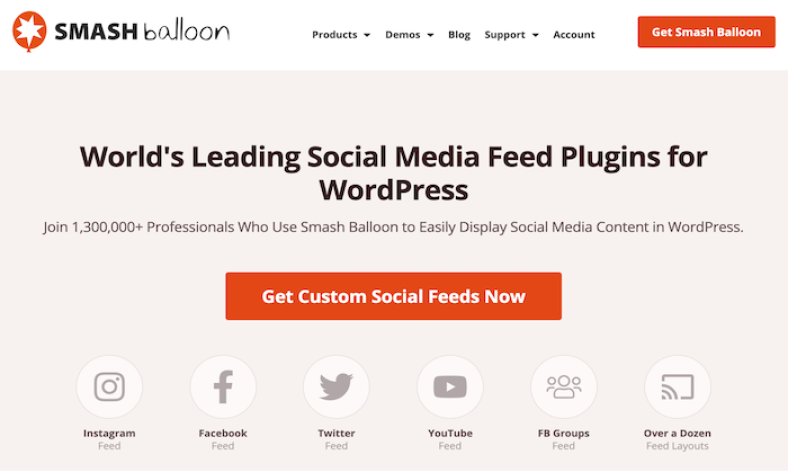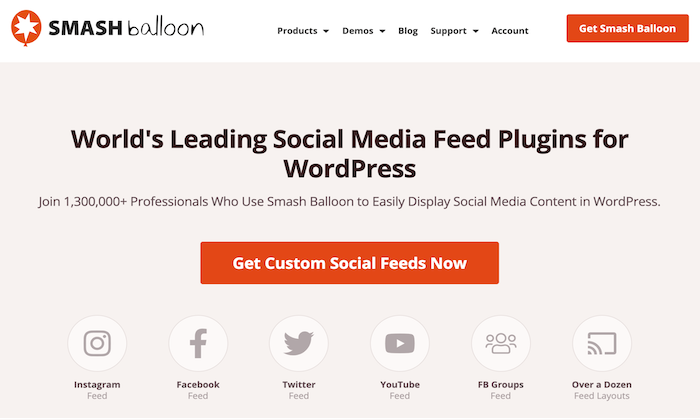 Smash Balloon is by far the best WordPress social media plugin. It's a collection of incredibly strong plugins that assist you in integrating each social networking platform into your WordPress site.
To use Instagram, you'll need to create an Instagram access token. The feed can then be shown everywhere on your site, including posts, pages, and sidebar widgets, using the provided shortcodes.
It also allows you to customize shortcode parameters to generate various feeds. You can even combine several Instagram profiles into a single feed.
Best Popular Articles:

Shared Counts is a WordPress social media plugin that is quick and simple to use.
Facebook, Twitter, Google+, Stumbleupon, Pinterest, Yummly, and LinkedIn are among the most prominent social networks included.
There are several button styles to pick from, and you may show the button wherever you like (before or after the content or manually).
It's also possible to enable it for custom post types.  You can also choose to just show the total number of shares on all networks.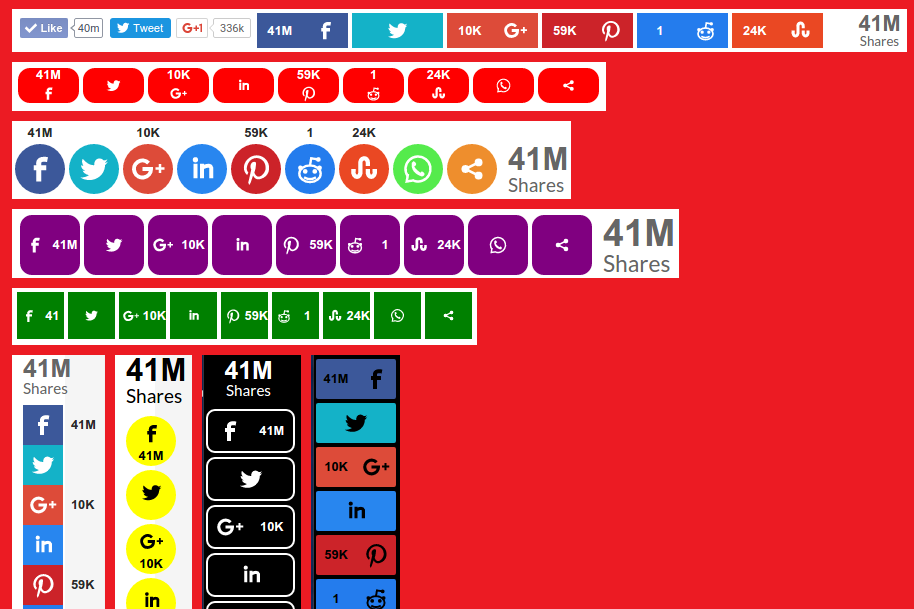 Sassy Social Share is a powerful WordPress social media plugin with a lot of features. Many different social media websites are supported, and you may include buttons in post content as well as a sticky floating social menu.
It also has a social share count feature. However, as with many other social media plugins, you'll have to rely on a third-party provider to get those statistics.
The plugin includes three different icon styles: rounded, square, and rectangle buttons. Both standard and floating social bars have positioning choices in the plugin settings.
Plugin for you:
MonsterInsights | CSS Igniter | Pretty Links | Tidio | Apollo 13 Theme | Themeum | Pretty Darn Cute Design
ThemeForest | TeslaThemes | TemplateMonster | StudioPress | Restored 316 | PremiumCoding | Udemy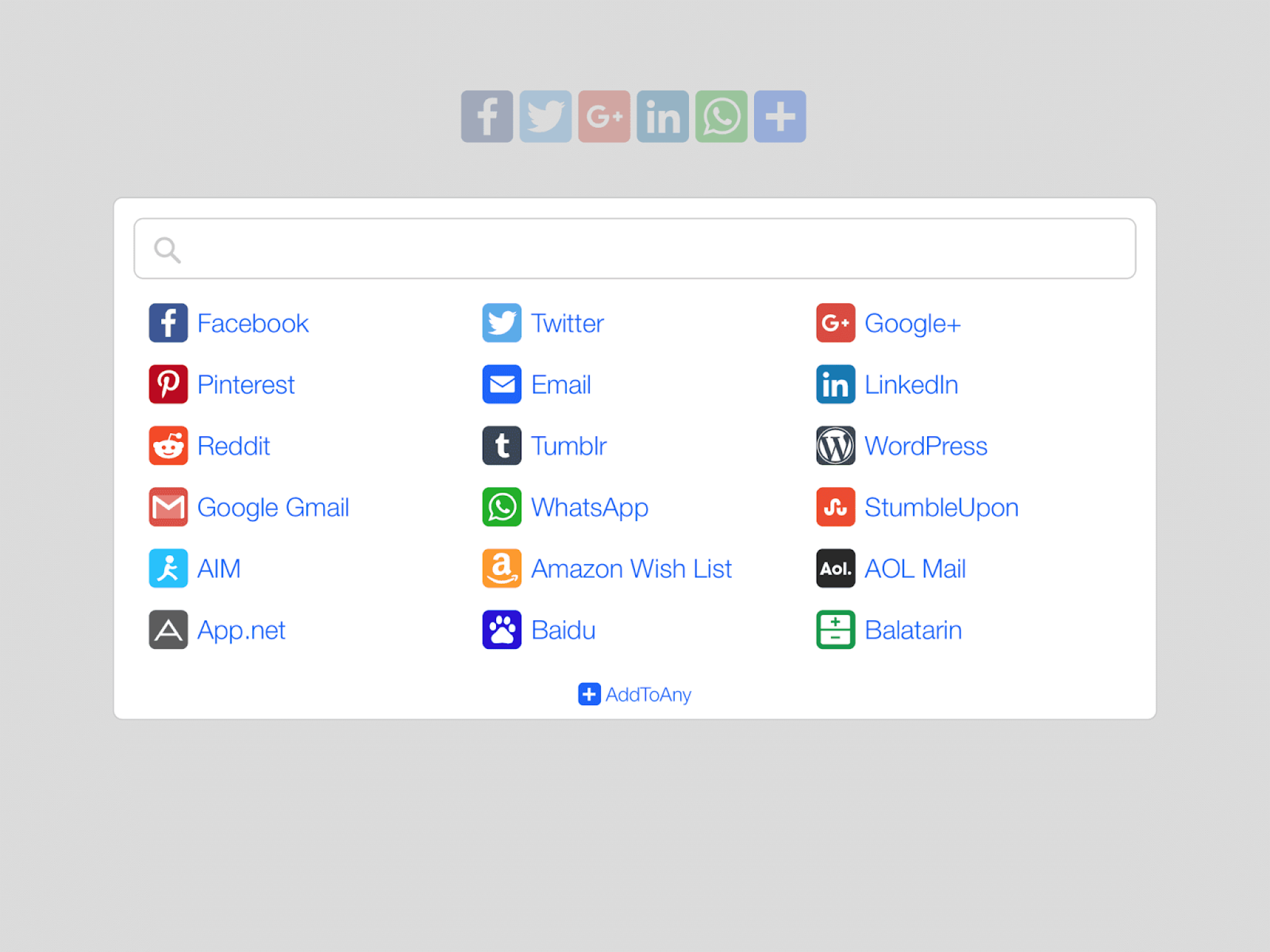 AddtoAny is a social media sharing tool that may also be used as a WordPress plugin. It has a universal sharing menu, floating and standard social sharing bars, and a variety of social media platforms.
It can display the number of social shares without requiring a login and offers Google Analytics integration.
When compared to other similar solutions that offer global social sharing buttons, AddtoAny has a reduced performance footprint.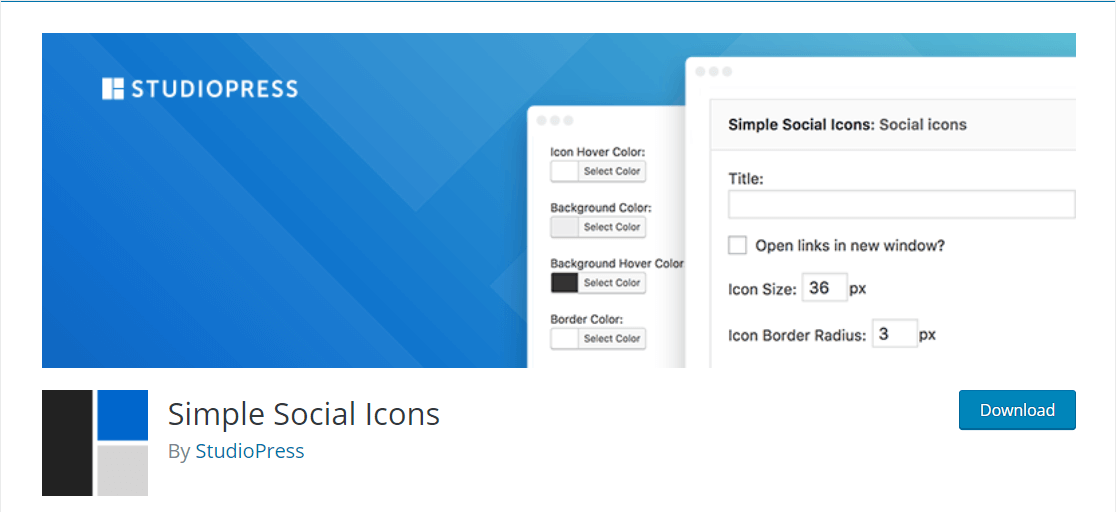 Simple Social Icons shows social media icons in a sidebar widget, as the name suggests. Colors can be selected, and then URLs for social media accounts to be displayed can be entered.
It just has a few social media sites that cover all of the most vital and popular services. It's simple to use and has little effect on performance.
Related Blog: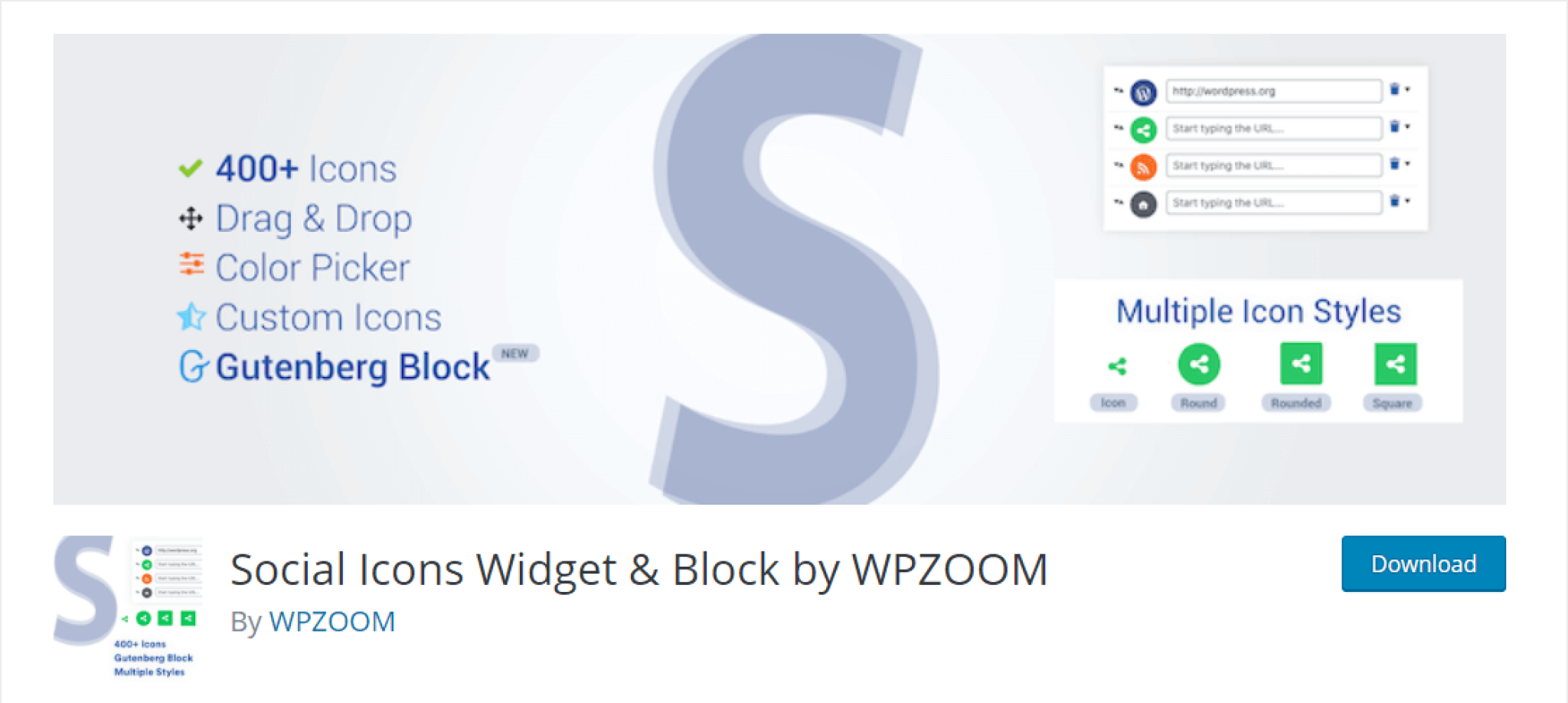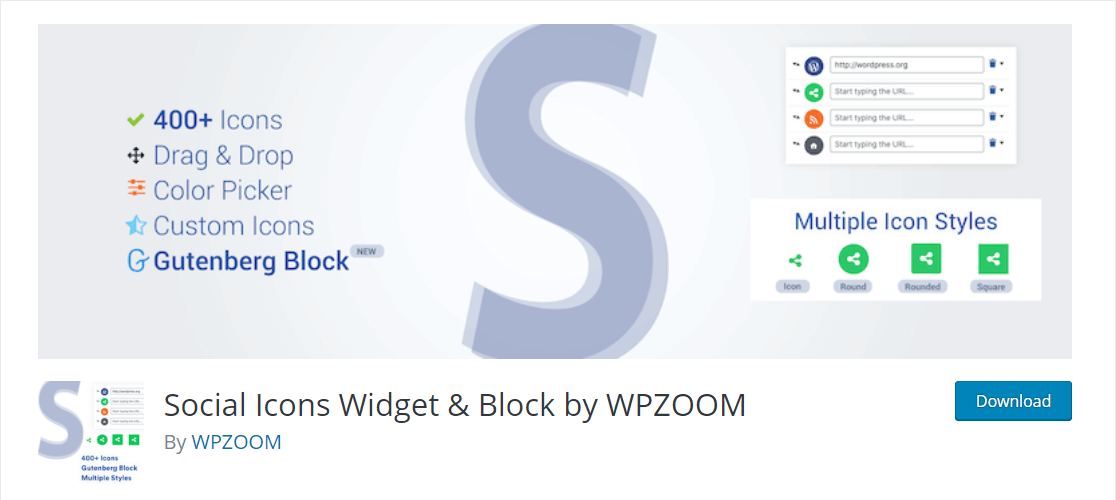 The Social Icons Widget adds social media icons to your WordPress sidebar with ease. Three icon styles are available: rounded borders, round, and square. If you desire, you can even use custom colors for the icons.
After activating the plugin, go to Appearance » Widgets and drag the Social Icons widget into your sidebar. Replace the preset URLs with your own social media profiles, or add a new service by clicking on adding more.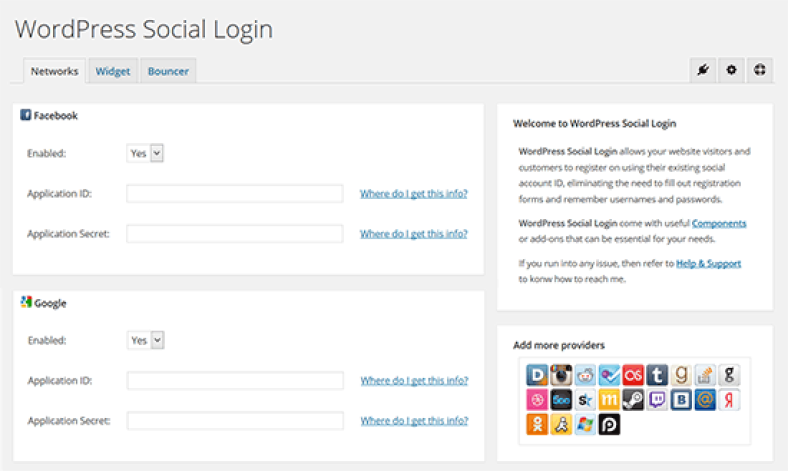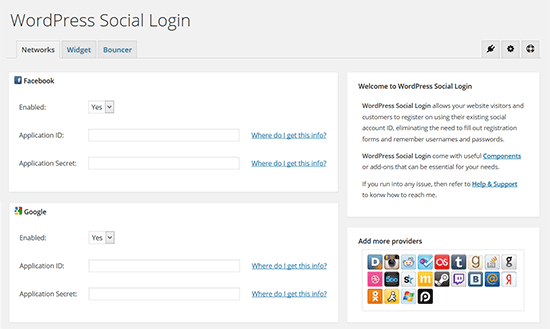 Want to allow users to register, log in, and comment using their social media accounts? You can accomplish just that using WordPress Social Login.
It's simple to use and works with a variety of social media platforms. It also has user insight modules, a user manager, a contact manager, and a BuddyPress component.
Best Plugins:
ThemeForest | TeslaThemes | TemplateMonster | StudioPress | Restored 316 | PremiumCoding | Udemy
Mojo | aThemes Sydney | PayPro Global | Jackmail | Pabbly | WP Fix It | WPBuffs | GoWP | StatusCake | WP Curve

To build your reach and keep users engaged on social media, you need to post more regularly on all those accounts. Although, this will consume a significant amount of your time.
You may use the Revive Old Posts plugin to share old posts to your social network accounts automatically. This enables you to maintain active social media accounts. It also allows visitors to interact with and discover popular content on your website.
Many prominent blogs feature customized quote boxes that allow users to effortlessly share the remark on Twitter. Better Click to Tweet is a WordPress plugin that allows you to add similar click-to-tweet quotation boxes to your posts.
Bottom Line
Connecting your social media profiles to your WordPress website is a great way to accelerate your small business's growth. So, we hope this article has helped you in your search for the finest WordPress social media plugin.