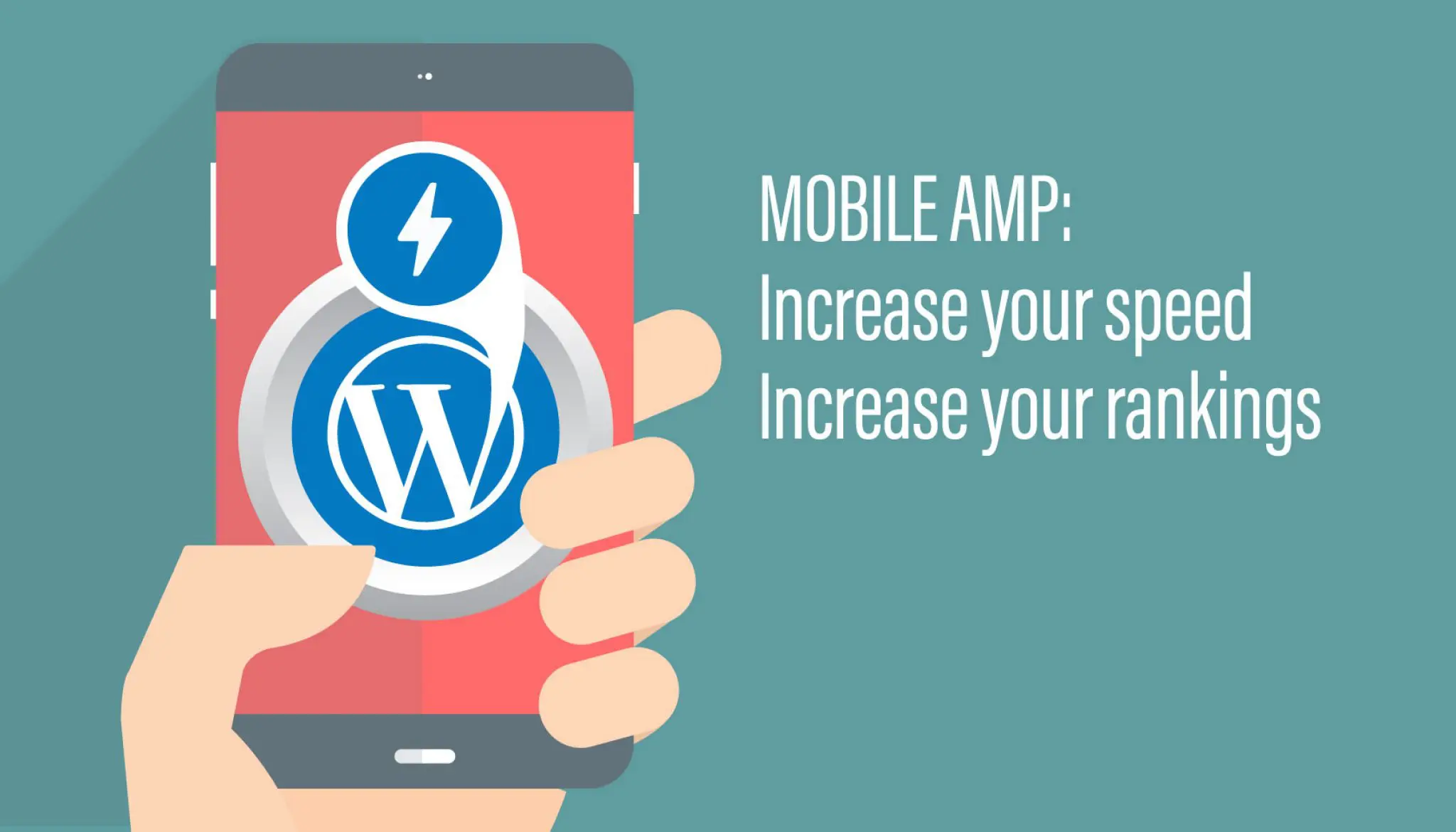 Smartphones had a huge impact on businesses websites as traditional websites had to be tweaked to suit the browsing needs of users. Traditional websites have a higher loading time when viewed on mobile phones because of the hardware and software platform used by these devices.
Here are 5 of the best AMP WordPress plugins.
However, if you wish to improve the loading time of your website on a mobile platform then it's imperative to use Accelerated Mobile Pages (AMP) technology.
Good news is that it's easier to implement AMP technology if your website is powered by WordPress because there're some incredible AMP WordPress plugins. A better news is that several of them have no price tags attached to them i.e. they're absolutely free.
Share this Image On Your Site
However, you'll have to put in some efforts for configuring them as per your needs. Design customization can also be made as and when needed.

This official plugin from WordPress is certainly at the top of the list when it comes to choosing a decent AMP Plugin for WordPress. It is loaded with an amazing number of features. Some of the cool features include:
Great support for all the core themes
Compatibility tools make it easier to detect problems and address them quickly
CSS tree-shaking tool to remove the unused CSS in order to comply to the 50000 limit mandatory for AMP
Create, edit and publish AMP stories
Three different template modes are available and you can choose to follow any one of them as per your requirements:
Standard Mode:
You can use the plugin for the entire websites and you won't need to segregate your content as non-AMP and AMP.
Reader Mode:
You can displace the pages with simple design that complies with the AMP standards. All the pages are assigned canonical URL and AMP URL.
Transitional Mode:
By opting for this mode, you will be able to get both AMP as well as non-AMP experience, while maintaining the feel and look.
Since this plugin is updated on a regular basis so you can expect to get only the latest and the best for your WordPress website.
Related Plugins:

This is another extremely popular plugin, which has managed to impress both site owners as well as developers. The plugin delivers a great performance and packs in a punch with its set of rich features, which includes:
AdSense support
Call To Action support
Contact Form 7 support
Email opt-in support
This plugin is ideal for those website owners who want to transform their traditional websites into something similar to a mobile app. It's the best move for digital marketing as you would be able to present your website in the form a mobile app.
The tool is compatible with most of the popular WordPress plugins such as Yoast SEO, SEOPress, All in One SEO, The SEO Framework, and Rank Math. Besides this, AMP for WP is compatible with WooCommerce and can be integrated with it easily. For all online sellers, this feature can work wonders by helping them acquire customers quickly.
Read More:
If you've been encountering a lower conversion rate then it's probably a good time to invest on Google Ads. You need to protect the ads from bots and competitors as they can easily fall pretty to click fraud.
Adding markup to the pages can make them appear in the form of rich snippets and this can prevent the click frauds. Schema & Structured Data for WP & AMP plugin can help you achieve stunning results for all the pages.
This plugin is a bit different from the classic AMP WordPress plugins that we usually use; however this plugin supports AMP.
By installing this AMP plugin, you will be able to generate 33 different types of schema, including news articles, recipes, products, local business details, blog posts and even videos.
In case you decide to use a schema type that's not supported by the plugin then you can contact the developers to request for a new one – they'll add it gladly. This tool supports even conditional display fields and you can mark up any content, pages, or posts of your choice.
Importing markup data from other plugins is super-easy if you ever decide to use Schema & Structured Data for WP & AMP WordPress plugin.
Related Popular Plugins:
WP Quads Pro | Analytify | Tribulant
Mojo | aThemes Sydney | PayPro Global | Jackmail | Pabbly Email Marketing
Transforming a website into a PWA or progressive web app is easier with the PWA for WP & AMP plugin. You can use this essential tool to give a completely new and engaging user experience with some serious technical tweaks.
In addition to offering full AMP support, this plugin also provides the option for multi-site support, a cache expiration option, and UTM tracking
PWA for WP & AMP is popular for offering service worker feature that facilitates website optimization, which implies visitors will be able to experience quicker load times. Offline support for the tool also exists and visitors will be able to experience super-quick loading time.
Related Popular Plugins:
Simple Podcast Press | Subscription Billing | Optimus Key CDN | Shortpixel | Membermouse

You will certainly need Glue for Yoast SEO & AMP plugin if you've been using the Official AMP WordPress Plugin and Yoast SEO plugin. The reason behind this is simple: glue will facilitate seamless collaboration between both the plugins.
Additionally, you find a convenient way for AMP content customization. Glue even adds basic styling so that you can retain the original look and feel of your website for the AMP visitors.
This plugin enjoys the trust of customers from all over the globe and has one of the highest ratings, so don't hesitate to include this as an essential tool while setting up your WordPress website.
Related Articles:
Conclusion:
We must always remember that we're living in the mobile era and every website needs to have a decent load time on mobile devices.
A good AMP WordPress plugin will help your website to load faster on mobile devices while delivering a great performance and user experience.
All this would finally boil down to greater conversion and better performance. Refer to our research work and choose a AMP that suits your need perfectly while offering seamless search and tracking.