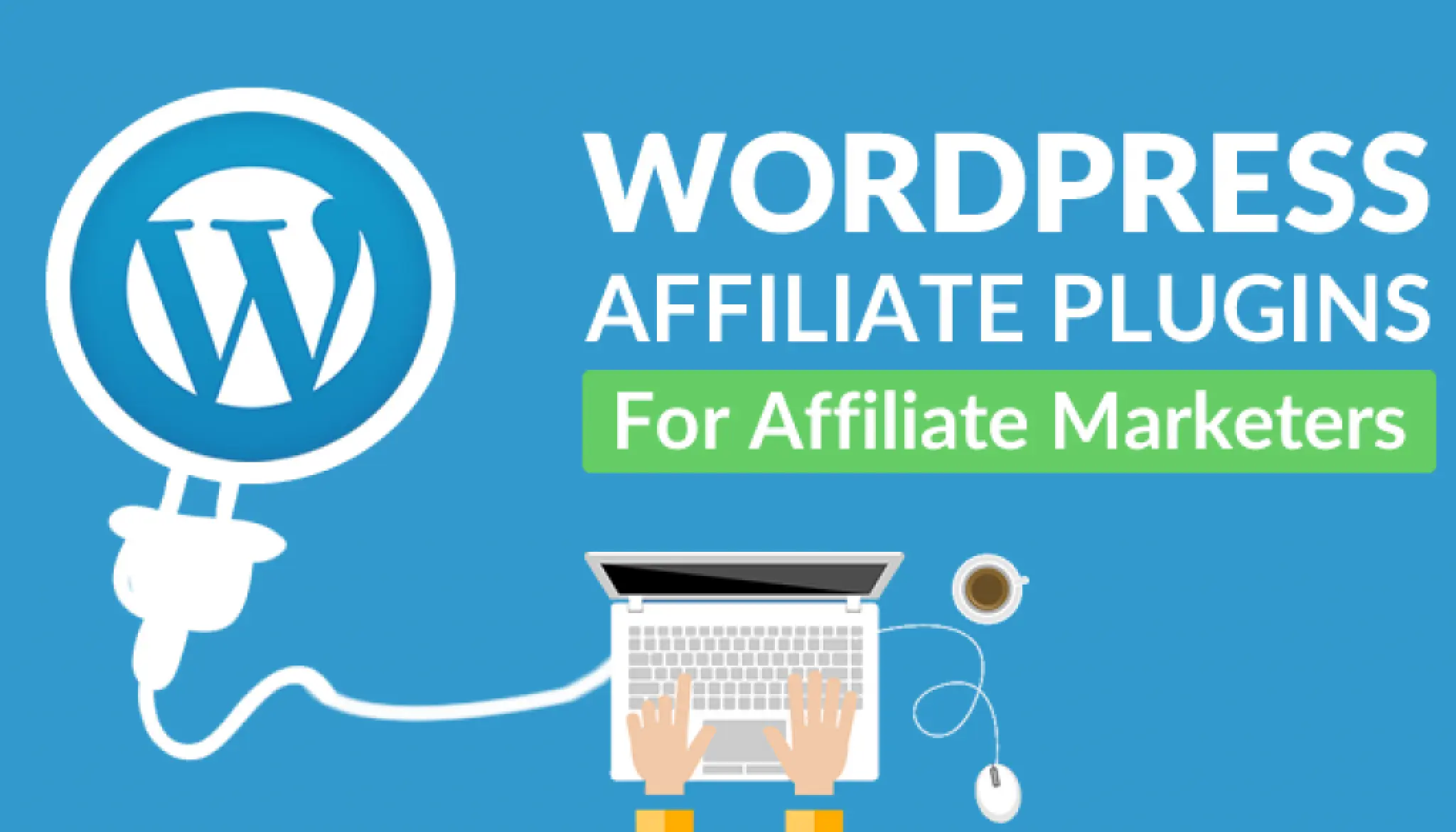 Affiliate Marketing isn't easy money as one might assume. An immense effort goes into creating a website that attracts a decent number of visitors.
Chances are quite high that you use the same formula as any other affiliate marketer i.e. creating unique and engaging content to drive traffic.
The next step is all about converting visitors into leads and pushing them further ahead in the sales funnel.
Finally, when the customers buy the recommended (promoted) products, you earn a commission. This system is used by almost every other affiliate marketer but it certainly isn't the only one.
Yes, some effective WordPress plugins can help you make the most of your affiliate marketing campaigns and earn more than others.
Building successful campaigns is easier when you have the following plugins. They help you organize your affiliate marketing programs better by making them more organized.
Given below is our list of the best 2022 affiliate marketing tools and plugins for WordPress-
This WP plugin is very simple for you to use. You can easily read and remember long affiliate links with this WP plugin.
This plugin has a unique cloaking feature that allows you to use affiliate links in any email marketing campaign.
You can use this feature in OptinMonster popups to increase affiliate income and build stronger relationships with your web visitors.
Features
You can create links that are clean and simple
You can download details of your website hits in the form of a CSV file.
Get a good interface for reporting
Price
Several membership plans are starting from $49 per year.
Must Read Articles:
Helps you manage your affiliate links very easily. You can make your long affiliate links shorter. This means the symbols and numbers can be removed from long links.
You can use these links to open tabs and insert them into posts. 301 Redirects are accurate allowing you to create an option for an all no-follow link across global platforms.
The biggest advantage of this WP plugin for affiliate marketing is you can edit them easily.
Features
Google Analytics for event pushing feature
Advanced reports
Compatible with Google Tag Manager
Schedule affiliate links
Price
You can get a free version of this plugin from WordPress. Org and opt for any add-ons priced from $49
Must have Plugins:
Membermouse | Subscription Billing | MemberPress | Blog2Social | Analytify | Squirrly | Netpeak software
This WP plugin does not show you how to market affiliate links but is rich with powerful features. It helps to organize and effectively manage your affiliate links.
You can use this plugin to build your email marketing lists for your business. You can build multiple forms in many formats. You can choose them to be compatible with the setting you choose.
Features
It is mobile responsive
Efficient for A/B testing
Has attractive templates
Integrates with credible email marketing services
Has an editor for drag and drop
Price
This WP plugin costs $67 for one website with support for 12 months with updates for a lifetime. You can get all the features of this WP plugin with a membership plan
Affiliate Royale | WPForms | Kali Forms | Gravity Forms | Olark | Tidio | Pure Chat | Formilla | LiveChat
This WP plugin for affiliate marketing is more or less like Thirsty Affiliates. You can edit your long affiliate marketing links to make them shorter.
They fit perfectly into posts and can be memorized easily. It has redirect headers with a feature to open a link in any window or tab.
Editors can also make use of the bulk link feature that this tool offers. You get both a free and premium version. The latter helps you to unlock several features to improve functionality.
Features
Get advanced statistics
Restrict link replacements
Get additional functionality with JavaScript for your redirect
The redirect has a META refresh tag
Create redirection delays
Price
For one site $29, three sites $39 and for unlimited sites $59
Related Articles:
This tool gives you a distinct method to display message bars across your site. This means as an affiliate marketeer, you can display a notification to any affiliate presently being promoted.
This plugin helps you to increase email lists. You can ask your visitors to opt-in for establishing social proof via social follows.
Customization of this WP plugin is very simple. You can change the position of the bar and colors. You can choose to display your notification bar to Google or Facebook users as your fundamental targeting features.
Features
Get related posts
Newsletter box
Search form
Integration with email services
Get a slide-in bar for notifications
Create priority for notification bar
Price
Get a limited free version or pay $29 for the premium version.
Related Articles:
This WP plugin is great for displaying your affiliate advertisements. It is supported by major publishing networks. You also get the opportunity to display your advertisements. You get limited features with the free version. The premium versions give you more functionality. You can opt for detailed scheduling. You get features for geo-tagging for targeting cities and nations. You can get advertisements from third-parties.
Features
Schedule advertisements in advance
Geo-targeting options
Simple dashboard
Creation of unlimited adverts
Price
Though you can get many features with the free version and you can find it at WordPress. Org. You have the option to upgrade to the premium version at €39.
Conclusion:
With the above WP tools, you can create powerful email lists and power-up your affiliate marketing campaigns.
Get better targeting options, display your offers better and unlock outstanding features to customize your campaigns better. These tools make affiliate marketing an enjoyable affair for everyone.
So, if you are struggling with your WordPress blog and affiliate marketing programs, do not get frustrated. These WP plugins are simple to use and install.
Ascertain what you need for your affiliate campaign and opt for a free or premium version as per your choice. You will notice the management of tasks become easier and faster.
Moreover, you can witness better marketing success with these user-friendly WP plugins round-the-clock!