Designing a landing page is a complex task as it not only involves graphic designing expertise but also WordPress development (read coding) skills.
In case you possess none, you need not lose sleep over the same because WordPress plugins helps you create stunning landing pages by using simple yet powerful drag and drop tools.
In this blog post, we shall try to understand the factors that influence a landing page design or development and also find out the best landing page plugins. Let's dig in…
Crucial factors for Building a Landing Page
An excellent landing page plugin will help you create a landing page, which will entice and tempt users into taking a desired action. You should look at all the other options to create content details while building up the best landing page.
Creating a landing page is all about collecting leads for selling your products or services by integrating elements of action like forms, links, etc.
Most of the landing pages come with pre-designed templates so that you can apply it with minimal customization. With the help of experts, you can build an excellent landing page.
Besides other features, you need to make sure that the landing page plugin is comfortable to use.
Choosing complicated features will need to make you a lot of investment and time for learning the plugin or you can provide a payment to the experts for building the landing page.
Best Articles:
Listed below are some of the best WordPress Landing Page Plugins:
Share this Image On Your Site

Considered among the best landing page plugins available Beaver-Builder has a simple drag and drop page feature, which facilitates the creation of stunning landing pages without tinkering with codes.
Thousands of templates are available to enable you to kick-start the WordPress landing page. From there, you can select and replace the text, images, and publish.
The plugin has an inbuilt editor which lets you edit the content elements with live real-time previews.
The customized pages created will be saved as templates for reuse across all your sites in the future. The compatibility mode with the other WordPress themes is a big advantage of this plugin.
Popular Plugins:
Veterinary Management Software | Awesome Support | Tribulant | Copysmith | CaseFox | IntellyWP
This is another popular solution for designing appealing pages in WordPress to increase the conversion rate on your website. This plugin lets you convert any page into a landing page.
Since this plugin has a drag and drop builder, it lets you select multiple categories of templates for creating the landing page in WordPress.
Tons of customization options are available offering you to change the layout, editing messages, and arranging the order of text for your landing pages.
Based upon the preference, the choice of the display can be set. OptinMonster provides you with a broad spectrum of rule sets, allowing you to view the landing page at an exit or when any link is clicked by someone.
Aweber | CodeCanyon | YITH WooCommerce | Brainstorm Force | Team Treehouse | Brizy | UpdraftPlus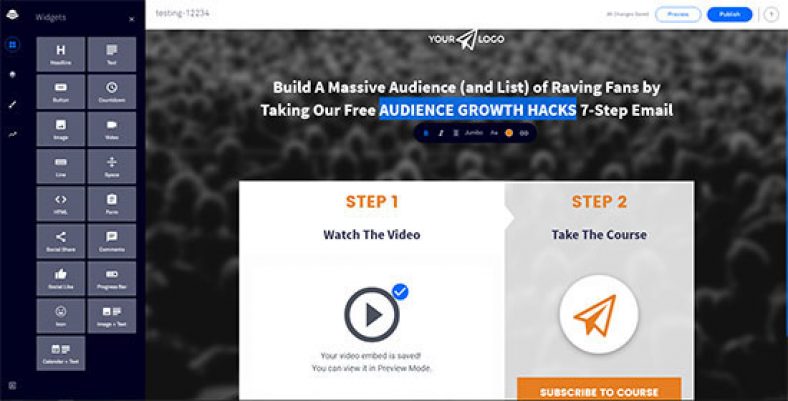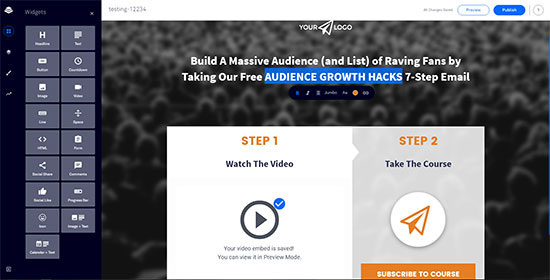 A powerful landing page plugin that is capable of lead generation in WordPress.
'Leadpages' helps you to create a transformed landing page and launch lead generation campaigns quickly without worrying about editing or adding code blocks.
This plugin caters to a simple and user-friendly interface for structuring and customizing landing pages. It offers more than 150 professional landing pages templates according to the suitability to different industries.
By using the templates you can set up lead pages, splash pages, thank you pages, squeeze pages, pop-ups, etc. In turn, which helps you to convert more visitors into prospective customers.
Additionally, this plugin provides seamless integration with other reputed marketing apps such as Facebook, Zapier, Mailchimp, Stripe, Drip, etc.
Popular Articles:
The Divi Builder is a ground-breaking WordPress plugin developed by the Elegant Themes team. It's at the center of all the themes developed by the development teams.
The plugins include a constant visual proofreader that permits you to alter anything on your page straightforwardly by tapping on it from the front end without changing the settings.
Utilizing the basic editor, you can design everything including text styles, spacing, sizing, hues, etc.
There are more than 46 structured substance components to blend, co-ordinate, and make pages as per your needs.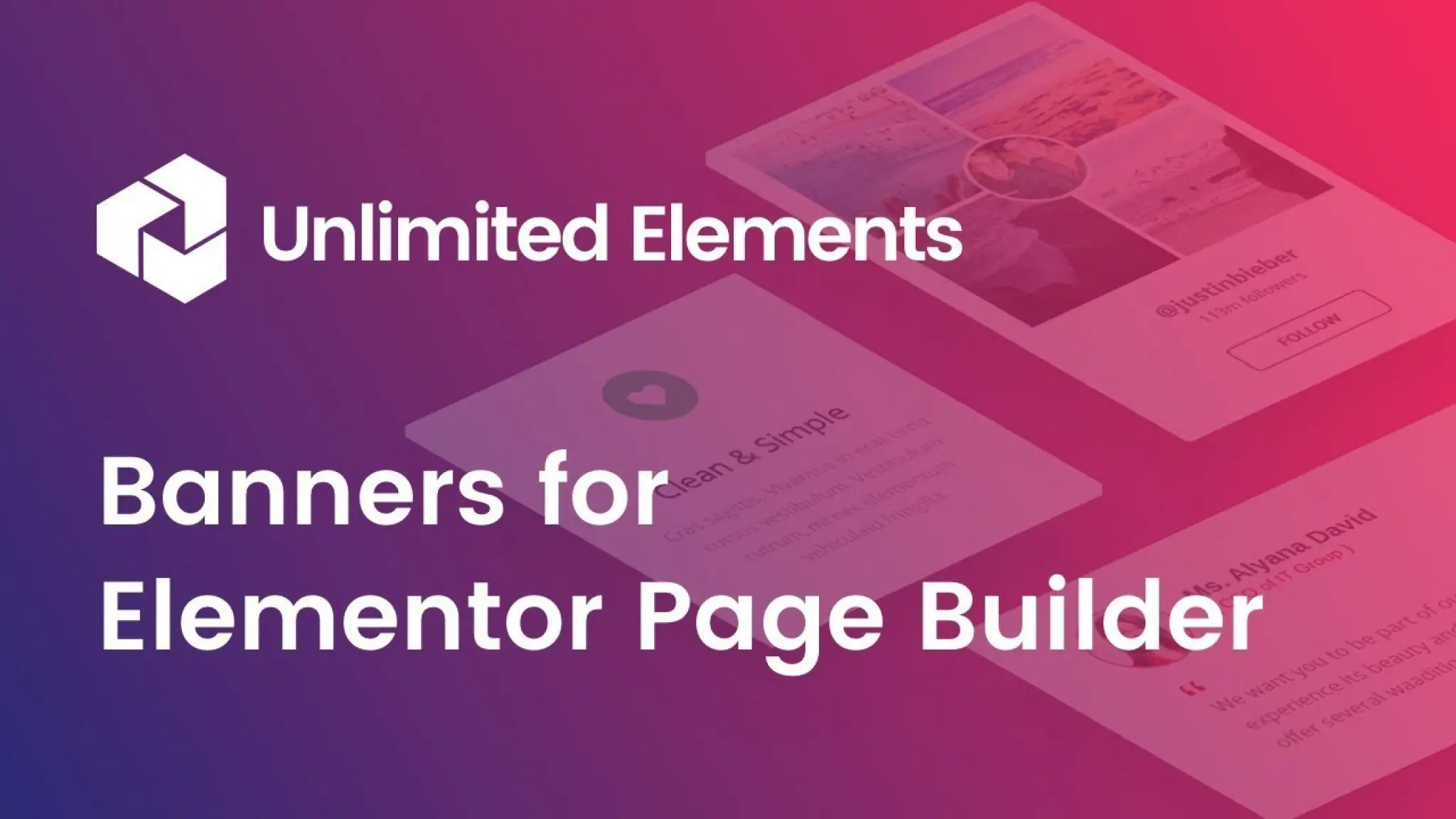 Elementor is an easy to use intuitive page developer plugin for WordPress. It accompanies a basic real-time interface from where you can design landing pages by simply dragging and dropping the helpful widgets.
There are many well-designed widgets in the plugins that you can use, apart from the ones accessible within themes and extra plugins.
With Elementor, you'll get 300 delightful templates for pages of WordPress with any specialty.
You can pick a layout, rapidly replace the demo content with your unique content, and circulate it. Besides, you can save your templates for future use.
This plugin accompanies a full arrangement of e-commerce widgets to help your sell items on your online store.
On the other hand, you can discover choices to make structures and many highlights that let you handle your plan easily.
Best Plugins you Need:
Shortstack | Castos | AdContent Pro | WP101 | TubeBuddy | BoldGrid Backup | Vaultpress | BlogVault
Our WordPress landing page plugins review tried to include all the popular ones in the market, especially the plugins that have the highest number of users. You can pick one of them confidently and quickly for use.
After you have selected the best plugin, you'll need to screen the performance of the plugin. MonsterInsights is the ideal instrument for following your landing page visitors and their activity on your site.
MonsterInsights is the best Google Analytics plugins for WordPress that helps you to install Google Analytics in WordPress effectively without editing your theme to embed the Analytics tracking code.
After the setup, it naturally tracks your site's outline report and gives you overview reports inside your WordPress dashboard. A brisk rundown of the site investigation report is accessible in the MonsterInsights dashboard widget.
Once you've a website tracker in place, you'll be able to gain valuable insights into your customer behavior and buying patterns.
Ultimately, this will lead you to device a proper marketing strategy and even make crucial changes in your landing page's design.