Project management entails planning, organization, and discipline to adhere to rules and standards for teams to accomplish project deadlines and stay on budget.
This usually entails collaborating with a group of people to achieve predetermined goals and objectives.
That's why WordPress project management plugins are so important for teams working in web development, social media, marketing, real estate, and a variety of other small businesses.
Project Management Plugins assist you in maintaining the prestige of your company by successfully coordinating all of your tasks.
These plugins allow you to keep track of the progress of your projects and ensure that you never miss a deadline. Project management plugins will also allow you to share project details with your team members.
As a result, if you want your business to succeed, you should include a project management plugin on your website.
Here's a collection of project and task management WordPress plugins we suggest.
Top 10 WordPress Project Management Plugins for You!!!
WP Project Manager is the first plugin on our list of premium/paid WordPress Project Management plugins.
It operates on a freemium approach, allowing you to try out the plugin before deciding to purchase it.
However, because of the sheer number of advanced features included in the Pro edition, we would recommend it above the free version.
It'll be like having your Basecamp in your WordPress site once you've installed the plugin.
You'll have access to a dedicated dashboard where you can keep track of your projects, make to-do lists, assign project milestones, assign user roles and permissions, and much more.
Private messaging, file management, time tracking, a specialized calendar view, and much more are all available.
Popular Article to Read:
Panorama is yet another widely used project management plugin that will allow you to simply manage your tasks and projects.
Your clients will have access to an easy-to-use client dashboard where they can track the development of your project.
Panorama also can visualize the project process, which is a highly useful function. This will give your client a clear image of the status of your project in a matter of seconds.
You'll be able to keep track of all crucial project parameters, such as the duration, status, project task, and significant milestones.
Related Plugins:
Schema Pro | RafflePress | OptinMonster | All in One SEO Pro | SEOPressor | SEMrush | Convert Pro | WP Rocket
It's occasionally necessary to convey information quickly, whether you're adding a last-minute post to your social media calendar or releasing an unexpected update for a new product.
If you want your campaigns to be effective, you need to keep the right people informed and provide them with the correct information at the right time.
To do so, you'll need a project management system like this one to quickly and efficiently share information.
You can make an unlimited number of folders and subfolders in the SP Project and Document Manager, and each of these folders can hold as many files as you want.
Docs, photos, videos, and other sorts of media can all be uploaded to one spot. Because all of the campaign's files are stored in a single shared folder, it's simple to share a complete campaign with a new team, department, or stakeholder.
Best Plugins:
ManageWP | Veterinary | Adsanity | Advanced Ads | WP QUADS PRO | ReferralCandy | Gleam | JVZoo
Kanban Boards are a popular WordPress Project Management Plugin that is fully compatible with relationship management, sales tracking, content publication schedule, and more.
Furthermore, this plugin gives you the option of displaying your projects. The plugin can also be used as a CRM.
This plugin, which is one of the finest WordPress project management plugins, provides a dashboard with specific features and quick shortcuts for designing and editing projects in only a few clicks.
One of its primary benefits is the ability to modify the board to meet the needs of a client and then assign your team to it. From there, you may estimate a timeline for the task and keep track of how long it took to finish it.
Kanban will be relatively simple to use and learn if you are familiar with the task management app Trello. The interface design is very similar to what you'll find on Trello. Many popular WordPress contact form plugins, such as Ninja Forms and Gravity Forms, are also compatible.
Read Related Articles:
Product marketing teams are the subject of the CoSchedule WordPress Project Management plugin.
CoSchedule, which has over 10000 active users, compliments the agile strategy by providing a Kanban Project Board style.
The team can construct a linked workflow for content development, social shares, and other tasks using the marketing calendar and content organizer.
The team can also simply make plans and integrate email, social media, and other important channels with the content organizer.
One of the important features is the work organizer, which allows team members to contribute unique updates regarding the project timeline. The Kanban board aids in the accurate visualization of the entire operation.
One of the most important parts of product marketing is social sharing.
You can organize the schedule and share content as you see appropriate with the help of social automation. All of these elements, as always, are conveniently organized.
As a result, you won't have to put in a lot of effort to become accustomed to the project management plugin.
For only $29 per month, you can have a fantastic plugin to work with that has impressive integration capabilities. D
espite being intended particularly for marketing teams, the plugin's multifunctional nature makes it a multipurpose alternative.
Best Plugins for your Website:
StackPath | Copysmith | Long Tail Pro | Barn2 Media | PayPro Global | Freelancer | Envira Gallery | Time Doctor
ToolsonCloud | CSS Igniter | Mojo | Apollo 13 Theme | Themeum | Pretty Darn Cute Design | WPDeveloper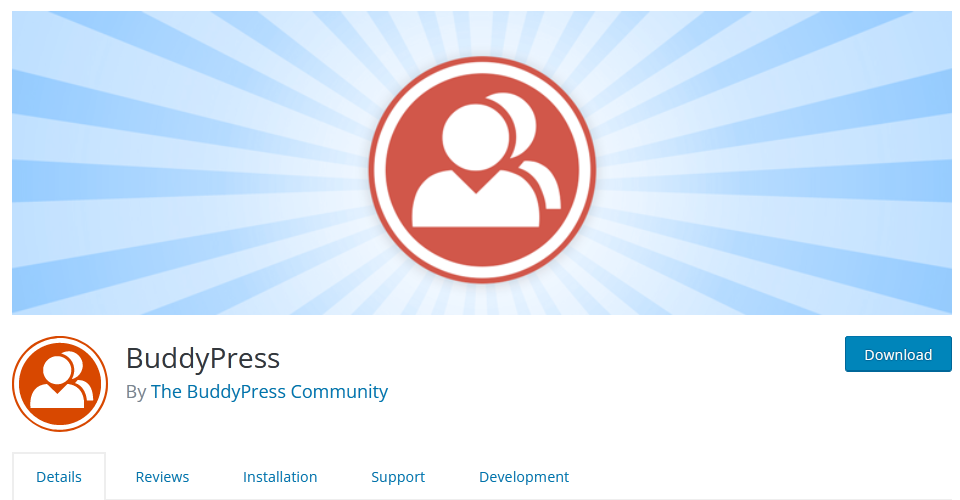 BuddyPress is a popular WordPress plugin that provides a lot of useful features to your website.
It's a project management tool with social networking integration, a content management system, and a web design resource rolled into one.
BuddyPress has several project management capabilities that allow users to work in real-time. Users can, for example, create and join groups where they can communicate internally and keep others updated on their progress.
They can also follow "activity streams," which are timelines that show what another user has been up to throughout a specific period.
Instead of having that person notify everyone when a task is completed, individuals who follow their activity stream will be notified automatically.
Related Articles: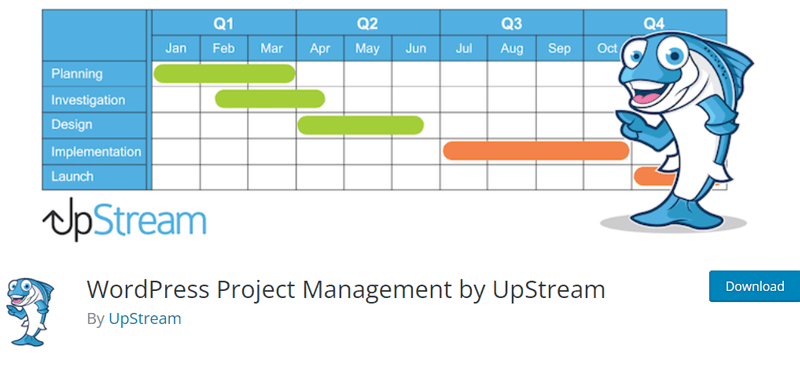 Plenty of the features offered by Upstream is also available in other plugins on this list.
It allows you to upload files and documents, give tasks to users and teams, and build project discussion threads so that team members may discuss various goals and tasks inside.
Upstream's issue/bug tracking tool is one of its standout features.
This tool notifies you of any difficulties or roadblocks as they occur, and these issues can be allocated to team members who are responsible for resolving them, just like a project job.
Upstream includes a feature that allows users to examine data without providing them access to your WordPress admin panel, which is useful if you want to discuss your progress with other stakeholders.
This way, you can keep relevant stakeholders informed without having to add them as WordPress users.
Best Articles:
Software Issue Manager brings us to the end of our selection of free Project Management WordPress plugins.
It's a Project Management plugin that's specifically built for project-based bug and problem tracking.
As a result, it's a plugin worth retaining if you wish to put greater emphasis on product quality control.
This WordPress project management plugin consists of two components.
These are the "projects" and "problems." Problems are all the issues in a project that you want to track, such as bugs. A project, on the other hand, has a name and a version number assigned to it.
Each project can have a different multitude of problems assigned to it, or a single issue can be shared over numerous projects. To reduce bugs and problems, the goal is to have a good requirement management and analysis process.
Affiliate Royale | WPForms | Kali Forms | Gravity Forms | Olark | Tidio | Pure Chat | Formilla | LiveChat
Veterinary Management Software | Awesome Support | Tribulant | Copysmith | CaseFox
GS Projects for Behance is a responsive Behance flag that lets you organize and display your Behance projects.
Using shortcodes and widgets, you'll be able to show your project anywhere on your website. The plugin comes with all of the functionality you'll need to present your project appealingly.
GS Projects for Behance is a highly flexible and powerful tool that is exceedingly easy to use. It is easy to customize and is developer-friendly. All major web browsers and WordPress themes are compatible with the plugin.
Business Manager combines the functions of a project manager, a document manager, and an HR manager into a single plugin.
You can use this tool to keep track of when a project begins when it ends, and how many hours and days each task took.
You can also organize projects by types and statuses, and keep extensive notes on each one so you know precisely what's going on.
Kanban Boards are used by Business Manager to outline projects in a calendar format, allowing you to drag and drop new items in as your work progresses.
Employee-specific HR management tools are available.
For example, you can keep track of company-wide holidays and employee vacations to ensure that you're properly staffed throughout the year.
You can also conduct performance evaluations to assess how well an employee is performing at work.
These evaluations feature skill ratings, strengths and weaknesses, and career goals that you and your employees can define together.
Best Articles:
Wrapping up!
If you've ever used project management software, you'll be astonished at how effectively some of these plugins perform when compared to professional solutions.
The WordPress Project Management Plugin is a useful tool for successfully managing your projects. Hopefully, you may find this collection useful.